Announcing Blizzard Watch Guilds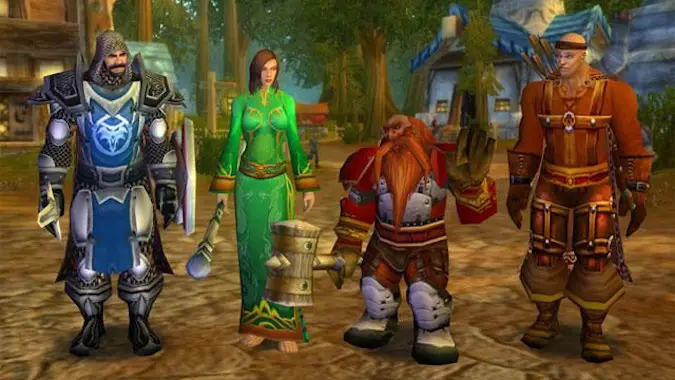 Tonight I'm pleased to announce Blizzard Watch Guilds — a new place for you to find your home on the internet!
The idea behind Blizzard Watch Guilds is simple; if you're looking for a guild, go to our guilds section (up there on the menu bar and on the sidebar) and find one to your liking. If you're recruiting, submit your guild and assemble your crew.
Patreons, our awesome supporters that make this site possible, get their guild's image larger than others. Soon our supporters will also have other perks coming to their guild listings; things like special badges that will set their group apart.
Ready to get started? Check out the guilds we've already got listed, read through our FAQ below, and submit your guild!
Frequently Asked Questions
How do I submit my guild?
Submit it over here and we'll make it appear on the site soon!
Can I edit my guild?
Yup! Just put in for an update and we'll take care of it for you.
How can I update my guild's progression?
Just leave a comment on your guild's listing with your current progression changes.
Why do some guilds have bigger images?
A big image means that the guild was submitted by a Patreon backer, and they've helped us make this site happen with their donation. If you want to help make our site a reality and get a big image, head over to our Patreon page and sign up!
I'm a Patreon supporter — how do I get my benefits?
We've recently made a post on Patreon that gives you the supporter code — just enter it on the form and you'll be set!
How long does it take for my guild to appear?
The approval process is pretty quick; but it might be a couple days if we're bogged down.
Why can't I update my guild automatically or create it instantly?
Blizzard Watch is founded on the idea that quality is better than quantity and speed. We'd rather make sure your guild is listed amongst others that give everyone all the right information, versus spam with "~~omg join my kewl PvP leet haXor guild~~" in the title. We were never really a fan of that kind of general chat spam.
Why is Blizzard Watch Guilds in beta?
We're not done with development of it yet, and we're not sure exactly how it'll play out. Before we put a lot of time and money into this, we want to see what kind of traction it gets. We want to be able to respond to your feedback and implement things you want. Being in a "beta" stage sets the expectation things things can, and will, change rapidly. There might be bugs, but we'll fix them!
What features are you looking at adding?
Depending on the interest level of Blizzard Watch Guilds, we'll be adding features as we go along. This list is by no means exhaustive, and we'd love to hear from you about what features you want to see. That being said, here's what we're considering:
Better filtering with multiple terms, via things like checkboxes
Better searching — it's okay now, but not great
Automatic updates and user accounts
More ways, other than Patreon, you can spend money on to promote your guild
Community moderation tools
Featuring guilds on the sidebar throughout the site (very soon… maybe tonight!)