Check out Overwatch's new Route 66 map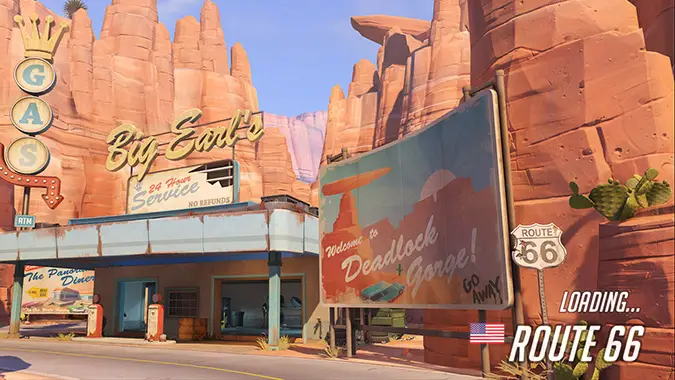 Surprise! The latest Overwatch patch brought us a new Escort map that takes us to America's Route 66. This map is all about the nostalgic road trip experience, full of dusty roadside stops, 60's diners untouched by the passage of time, a scenic view of Deadlock Gorge, and, because it's Overwatch, danger lurking just around the corner. Route 66 isn't just a tourist trap: it's also where the Deadlock Rebel outlaws are planning their next big score.
Attackers will start off inside a diner that's stapled with posters everywhere. It's worth taking a look around before the fighting starts, as the flavor text is amusing — and, like most Overwatch maps, Route 66 is chock full of detail. Setting aside, once the gates are open, it's standard Escort gameplay: you'll be advancing the payload through a windy canyon until you reach the Deadlock Rebels base embedded in the side of a small mountain.
For the full Route 66 experience, we've captured the map's highlights in the gallery below.
[envira-gallery id="36862″]