Blizzard makes a little girl's day, and must now make Birst the next Overwatch hero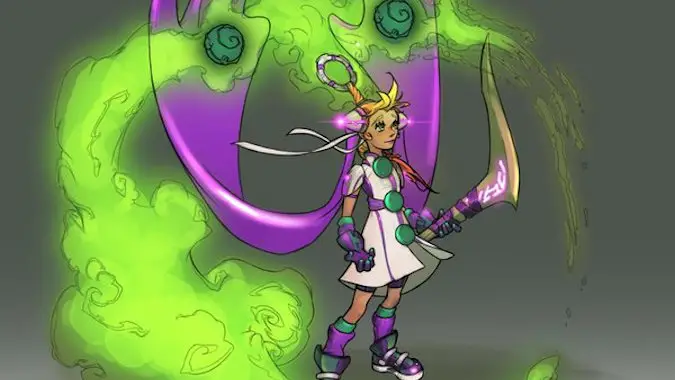 It's no secret that Blizzard games are played by people of all ages, and in the case of a young fan, she drew what she wanted as the next Overwatch hero. Going by the name Birst, this hero can heal, fly, and rain damage down upon her enemies with her suit's laser and boomerangs. Her drawing and accompanying note are precious; a true game designer in the making.
Blizzard's response? One of their artists took her character to life (pictured above, with the full version here) and according to her proud dad it's "the highlight of her life thus far. She loves the game and can't wait for release night. Love it so much!"
Now the only question is when this character will make it into the game. Blizzard would have to buy the character from the girl and her dad outright in order to avoid legal issues, but I have to imagine there'd be a way to do this. Such a wonderful story already, and some amazing art!