Blizzard sues Overwatch cheat maker for copyright infringement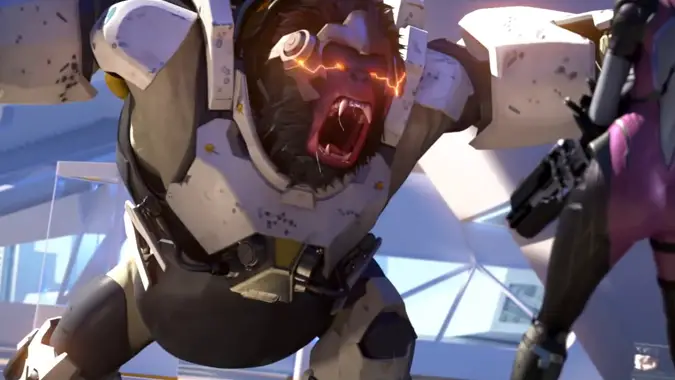 Blizzard Entertainment has filed a lawsuit against Bossland, creator of one of the most popular Overwatch cheats on the market. The cheat package, Watchover Tyrant, is a subscription-based toolset which provides far more information to the player than is allowed in the game's default HUD — information such as both ally and enemy positions on the map, even when the player otherwise would not be able to see them on-screen. Users of the cheat hold a massive advantage over those without.
In their lawsuit, Blizzard Entertainment states their business "depends upon its games being enjoyable and fair for players of all skill levels" while Bossland's hacks violate the integrity of fair gameplay, frustrating players and causing Blizzard to lose "millions or tens of millions of dollars in revenue, and to suffer irreparable damage to its goodwill and reputation." Blizzard Entertainment goes as far as to suggest Bossland, by releasing the hack within just days of the game's official release, was attempting to destroy or irreparably damage the game.
This isn't the first time Blizzard Entertainment has faced off with Bossland in court. In early 2015, a judge ruled against Blizzard's request for an injunction against a Bossland Diablo gold-selling website — and forced Blizzard to pay Bossland's legal fees. However, that suit was filed in Germany, while this latest lawsuit has been filed in the state of California. Local law and jurisdiction might lead to different results.
Regardless of whether or not Blizzard Entertainment succeeds against Bossland, what Blizzard allows players to do in their games won't change. Even if Bossland comes out on top, using any of Bossland's cheats will result in an inevitable ban. Bossland is also the operator of HonorBuddy, DemonBuddy, HearthBuddy, and and StormBuddy, tools which automate gameplay for Blizzard's other titles. Users of HonorBuddy received a nasty surprise back in May 2015 when they were banned en masse. And if you have any doubt Overwatch will be cracking down on cheaters, thousands of players were banned within the game's first week with an assurance of vigilance in the future.
In other words: Don't cheat, kids.