WoW
Jul 7, 2016 12:33 pm CT
New Legion comic Nightborne: Twilight of Suramar released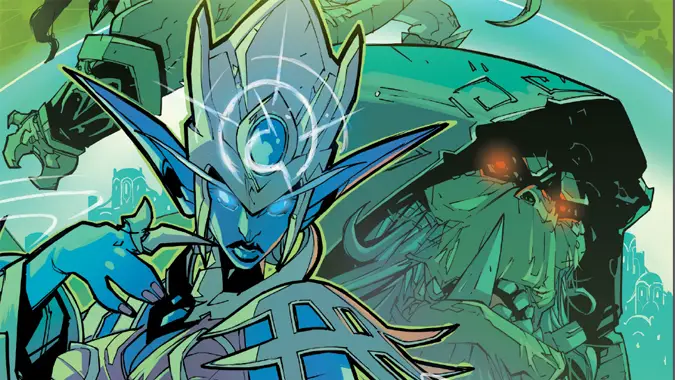 A new Legion lead-in comic has just been released by Blizzard, this time focusing on the pre-expansion events in the Broken Isles. Nightborne: Twilight of Suramar focuses on who else — the Nightborne, who face a terrible choice after ten thousand years of isolation. Side with the Burning Legion, or be consumed by it. The team behind last week's Magni: Fault Lines comic returns with the new addition, written by Matt Burns and illustrated by Ludo Lullabi.
I really like this new addition, because it elegantly introduces the Nightborne, the Nightfallen, and gives us a little glimpse into a society that's long been hidden away. Not to mention we finally get to see Gul'dan again after his impromptu portal trip at the end of Warlords. The situation in Suramar is pretty dire, and that's before we get to the Broken Isles and see it for ourselves.
You can download the free comic on the official website, or snap it up through Dark Horse Comics, Kindle, or ComiXology. And if you liked the Madefire version of the Magni comic, you'll be delighted to see that there's a Madefire motion book version of this one as well.