Warcraft movie arriving on DVD and Blu-ray in September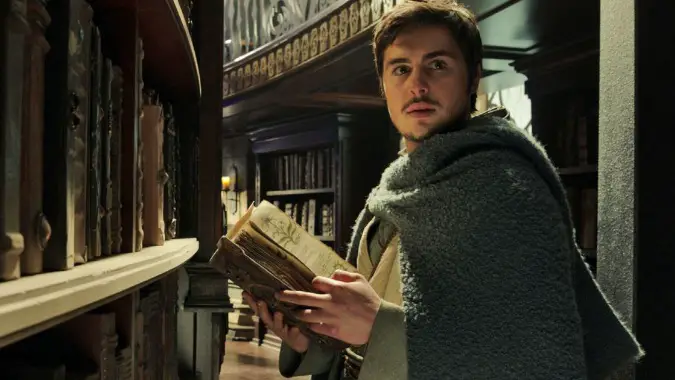 Soon you'll be able to bring the Warcraft movie home: it will be available on digital September 13 and on DVD and Blu-ray September 27. Finally we can analyze it frame by frame to catch screenshots of dreamy young Khadgar. As with any release, it comes with some bonus features I'm definitely looking forward to, including deleted/extended scenes, a gag reel, and look behind the scenes with ILM. The Blu-ray has some additional extras, including a Bonds of Brotherhood motion comic and more behind the scenes with actors, stunts, and VFX.
But there's one thing you won't find on any release: a director's cut or extended cut.
According to director Duncan Jones, it's just not happening.
For those asking, no extended cut, that Im aware of. Lots of extra scenes on DVD though. There will be no directors cut. Just not possible.

— Duncan Jones (@ManMadeMoon) July 29, 2016
It's possible — even likely — that the 40 minutes cut from the film was unfinished footage, without completed graphical effects. For a movie as CGI-dependent as Warcraft, this would make any extended version pretty rough. And if you expect the movie, like many others, to release later with an director's cut, Jones is adamant that it isn't in the cards.
I am the director. I am telling you, there will BE NO DIRECTORS CUT. Got it?

— Duncan Jones (@ManMadeMoon) July 29, 2016
My guess is that Jones has received comments and questions along these lines a thousand times now, so I can see why he might be a little frustrated that people keep asking about it. But he did follow up with a smiley: I'd say he's not mad so much as frustrated.
If you want to pick up the Warcraft movie, it's available for pre-order now.