Breakfast Topic: Legion progress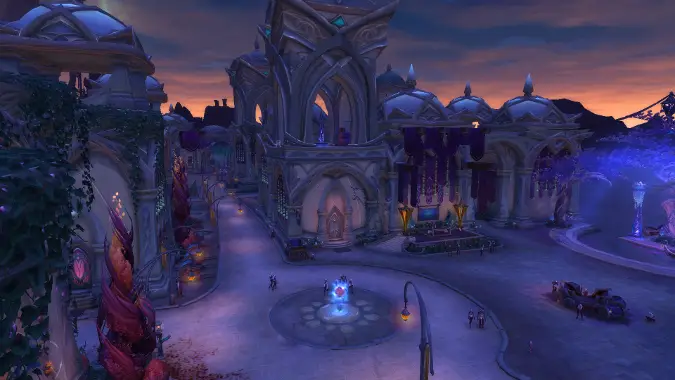 It's the weekend! Undoubtedly, there are some of you who are only just now getting an opportunity to jump into Legion for the first time. And some of you are already level 110 and working on endgame content. Most of you, I suspect, lay somewhere in between. Personally, I've hit level 110, but more than ever I feel like I'm just getting started. There are so many things to do! I haven't finished the level-up questing zones, I'm still running dungeons, working on my professions, doing class hall activities, World Quests, and just getting started with Suramar. And Suramar is so good, guys. I have a hard time believing it exists in WoW, it's so good.
I don't think there's anything wrong with players taking things at their own pace. Running, walking, or crawling are all perfectly fine — there's no wrong way to play a game. As we kick off the weekend, I'm curious what kind of player you are, how far you've progressed, and what you plan to accomplish this weekend. Me? Between World Quests, I plan to spend as much time as possible in Suramar. It has me hooked. Hooked deep. If I'm not in Suramar, I'm thinking about Suramar. Kudos to the devs on that one.