Machines of War hits the Nexus with this week's hero rotation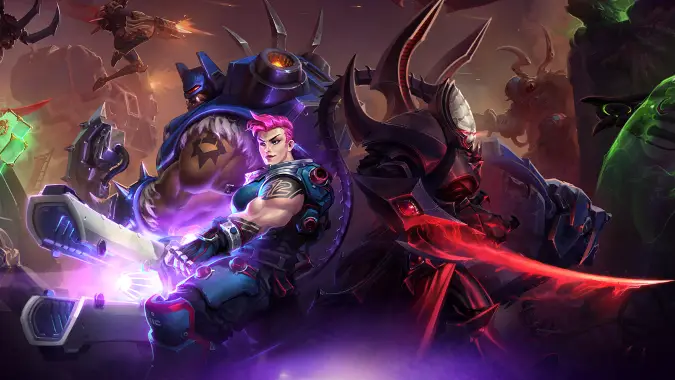 The StarCraft-themed Machines of War event is finally landing in Heroes of the Storm today. The event introduces the Braxis Holdout and hero Alarak with Warhead Junction and decidedly un-StarCraft Zarya in the following weeks. In celebration, the developers will be holding a Q&A on reddit tomorrow and, in the weeks ahead, holding showmatches in the US and EU with some of the top Heroes teams in the world. For further Machines of War updates and a new map rotation, check out the latest patch notes.
In the meantime, we have a new free hero rotation, with support hero Auriel making an appearance therein.
Assassins
Specialists
Support
Warriors
Have fun unleashing the Zerg on your unsuspecting enemies, everyone!