Heroes of the Storm's Machines of War brings StarCraft into the spotlight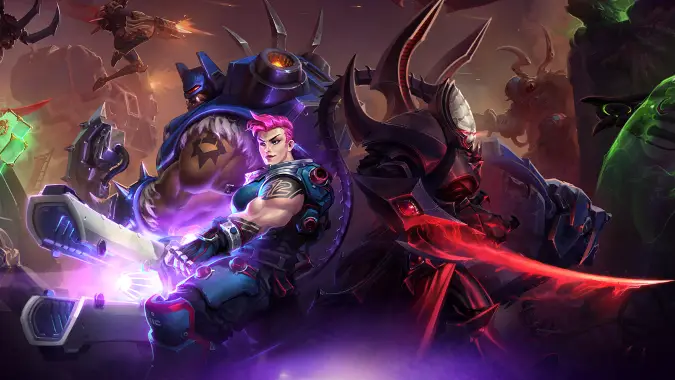 StarCraft is getting its turn in the spotlight in Heroes of the Storm with the upcoming Machines of War event. Announced during today's Gamescom preview stream, Machines of War will introduce two StarCraft-themed maps, a suite of new StarCraft-themed skins, and a new StarCraft hero: Alarak. In addition to the StarCraft content, they also teased another Overwatch addition to the roster: Zarya.
The first map, Braxis Holdout, involves building a Zerg swarm in containment pens, ready and waiting until you unleash them on an enemy lane. The other map, Warhead Junction, allows players to fill the role of the StarCraft Ghost, securing nukes to blast your enemies' forts to pieces. Alarak, our next new StarCraft hero, will be a melee assassin.
Beyond the deluge of StarCraft content in Heroes of the Storm, the game will also be introducing Zarya as a Ranged Warrior. From what little was shown of Zarya's gameplay in the preview, she appears to fit her Overwatch gameplay point for point.