News
Sep 19, 2016 9:54 am CT
Get a new toy on Talk Like a Pirate Day, mateys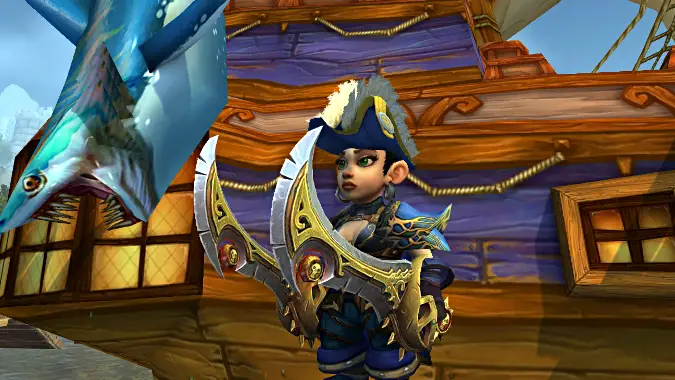 September 19th is also known as International Talk Like a Pirate Day. The dastardly devs of World of Warcraft have treated this holiday with the respect it deserves for years, with a few achievements and other fun bounties to grab. For those outlaws who've spent their share of time sailing Booty Bay, there's a new toy to collect this year. So avast, me hearties, and this salty old seadog will tell you of the treasure that awaits.
As always, speaking to Dread Captain DeMeza in Booty Bay gets you a cool pirate costume buff and The Captain's Booty achievement. It's been around for a while, but because it only happens on a single day every year it can be an easy one to miss. The Big Bag of Booty item she sells was new for last year, which is a neat — if expensive — flavor item that drops piles of gold on the ground anyone can collect. The one-use Big Bag of Booty doesn't seem to yield more gold than you spend on it, but can be cool for roleplayers, or if you just want to make some lowbie's day.
New this year is the shark Ol' Eary, who spawns just outside Booty Bay. If you can slap together a group of scallywags intrepid enough to defeat him, he may drop a Slightly Chewed Insult Book. It's not a guaranteed drop, so you may have to supply your crew with more pieces of eight as a bounty for killing Ol' Eary multiple times.
After that? Do what you want, 'cause a pirate lives free. Arrr!