Special Snowflake mount and new holiday skins coming to Heroes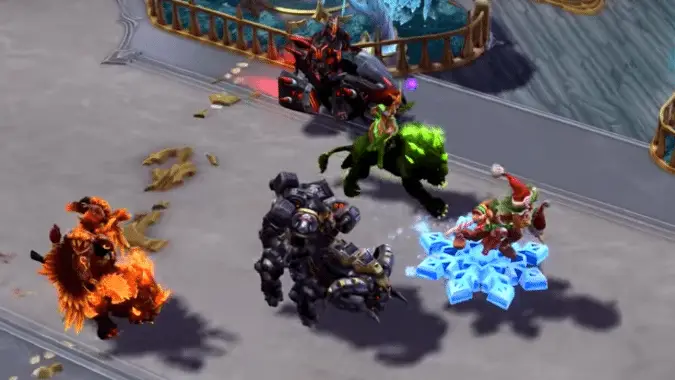 It's true: you too can be a special snowflake with the upcoming Special Snowflake mount in Heroes of the Storm. But if you're looking at that header image, you probably notice some other new mounts and skins, because today's preview features a lot of them. Just in time for the holidays we have Winterveil Lunara and Gingerdread Nazeebo. (You may think that gingerbread is friendly and fun, but no, Gingerdread Nazeebo is utterly terrifying.) They're joining a holiday lineup of skins that includes Greatfather Winter Rehgar, Greatfather Winter Stitches, Sugar Plum Sylvanas, and Winterveil Jaina, all of which are likely to make an appearance in the store again this season.
But they aren't the only newcomers: we're also getting Druid of the Flame Malfurion and the cyber-themed Marauder Muradin skins, as well as the Cyber Ram, Elemental Lion, and Orochi Hovercycle mounts.
And, of course, there's Varian and Ragnaros. We saw them both in action at BlizzCon this year — check out our hands-on with these new heroes — this preview gives us a good look at their skills, skins, and color variations. Check 'em out!