News
Nov 24, 2016 1:00 pm CT
Overwatch, WoW, Heroes, and StarCraft on sale for Black Friday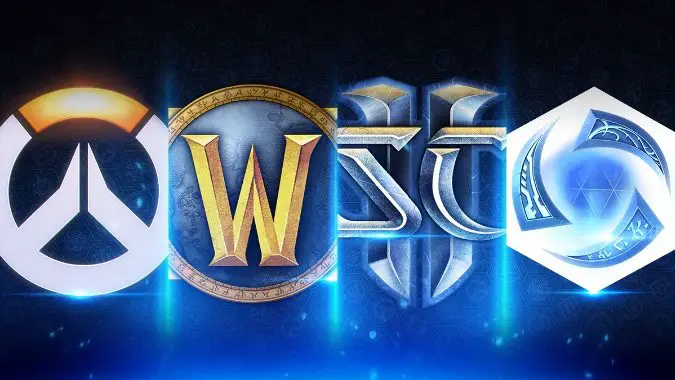 If your Blizzard game collection is lacking, now's the time to pick up those games and extras. As usual, Blizzard has a slate of Black Friday deals to kick off the holiday shopping season… or pick up some gifts for yourself. It's okay. We won't judge.
Here's what's on offer:
Overwatch Origins Edition for $34.99 (PC, Xbox, PlayStation), making this edition with bonuses (including original Overwatch team skins, Tracer in Heroes of the Storm, and a baby Winston pet in WoW) cheaper than the standard edition.
World of Warcraft, including all expansions up to Warlords of Draenor, for $4.99 — and even if you already have it, buying a second copy is a cheap way to pick up a recruit-a-friend reward.
StarCraft 2 Wings of Liberty and Heart of the Swarm for $9.99, and Legacy of the Void for $19.99. If you own part of the StarCraft 2 trilogy, this is the best way to pick up the whole thing — but if you don't, just buy the complete trilogy bundle for its non-discounted $39.99 pricetag.
Heroes of the Storm has brought back the 360-day stimpack for the holidays, giving you +100% bonus XP and +150% bonus gold for $59.89. You can also pick up the new Legends of the Nexus Bundle (Queen of Ghosts Kerrigan, Mecha Tassadar, and Space Lord Leoric legendary skins alongside their respective heroes; plus Space Lord's Starbreaker and Ghost Speeder mounts) for $39.99, and the Altered War Bundle (Wrath Sonya, Crown Prince Arthas, Shan'do Illidan, Blood Elf Tyrande, and Ranger General Sylvanas skins, alongside their respective heroes) for $9.99. As usual, bundles will be discounted based on anything you already own, so these could be even cheaper.
Missing from the sale lineup are Diablo and Hearthstone, but you can pick up the newly-released Diablo 3 Battle Chest for $29.99 or pre-order the Mean Streets of Gadgetzan expansion for $49.99 (a good deal for 50 packs).
These sales are already up and will only be available through November 28 — so grab 'em fast if you want 'em.