A hum-drum hero rotation bides time before Ragnaros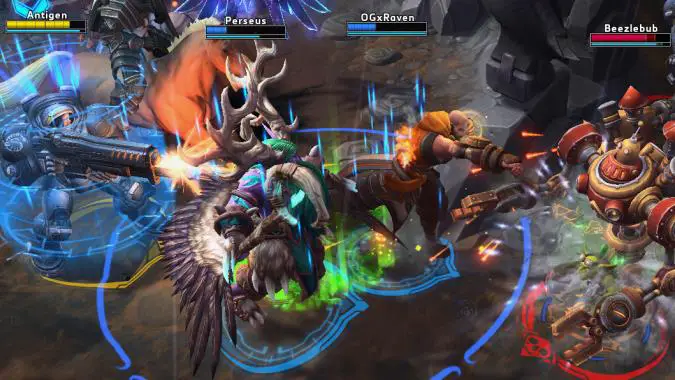 If this week's Heroes of the Storm rotation doesn't thrill, at least there's excitement on the PTR. That's right, everyone who wasn't able to get hands-on with Ragnaros at BlizzCon finally has their chance: the elemental lord is live on the PTR now. But there's plenty more on the horizon with complete reworks for Artanis, Dehaka, and Diablo, the return of the Haunted Mines, and the arrival of Winter Veil's 25% XP boost. It's all live on the PTR now, and it will be live in the next week.
Beyond that, balance changes for a number of heroes — most notably Varian — are coming soon, and may go live with this week's rotation.
It's a glittering glut of content just on the horizon, and we have to say it makes it tough to get excited about this week's hum-drum hero rotation. (We dub this week "Really, Raynor again?") But excited or not, this is what we have in the Nexus this week:
Assassins
Butcher
Falstad
Jaina
Raynor
Specialists
Support
Warriors
And we have Gul'dan rounding out the week's sales, with these discounts on the docket:
Gul'dan, $4.99/€4.99/£3.69
Balespider Gul'dan skin, $4.99/€4.99/£3.69
Marshal Raynor skin, $4.99/€4.99/£3.69
For Sylvanas fans, the PTR also tells us she's due for a price drop next week to $8.49 or 7,000 gold. If you were considering picking up the Banshee Queen, hold off one more week and you can save a bit of cash (real or virtual).
That wraps it up for Heroes of the Storm this week. We'll see you in the Nexus!