Zul'jin is coming to Heroes of the Storm
Updated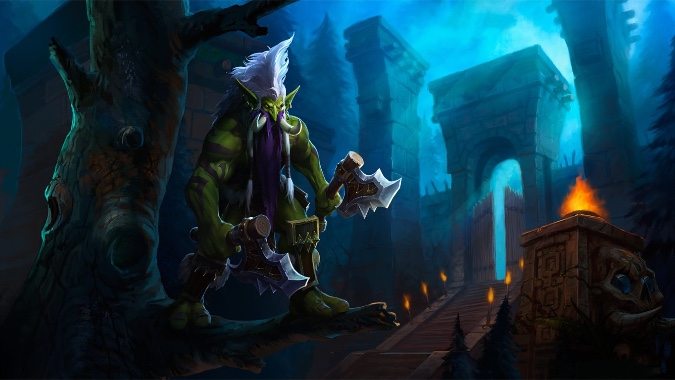 Update: It's official! The latest hero is Zul'jin. Here's a complete rundown of his skills:
[Trait] Berserker
Zul'jin gains 1% Attack Speed per 1% of missing Health.
Zul'jin can activate Berserker to increase the damage of his Basic Attacks by 25% at the cost of 2% of his maximum Health per attack.
[Q] Grievous Throw
Zul'jin throws a jagged axe forward, dealing damage and causing the enemy to take additional damage from his next 3 Basic Attacks.
[W] Twin Cleave
Throw 2 axes in a large circular arc, dealing damage and slowing affected enemies by 15% per axe for 2 seconds.
[E] Regeneration
Zul'jin channels to regenerate 25% of his maximum Health over 4 seconds. Moving or taking damage while channeling will interrupt this effect.
[R1] Taz'dingo
Zul'jin is Unkillable for the next 4 seconds, and cannot be reduced to less than 1 Health. Taz'dingo!
[R2] Guillotine
Zul'jin throws a massive guillotine into the sky that crashes down on enemies in the targeted area. The lower Zul'jin's Health, the more damage it deals.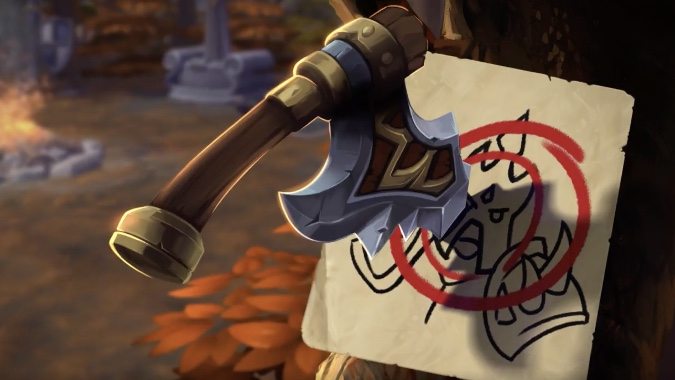 Original post: The Heroes of the Storm team teased us with short cinematic suggesting a new hero. And while it may seem like we only just had a new hero — Ragnaros came out just last week — for Heroes to keep up with its regular release schedule, we're due for another hero in a couple of weeks.
Join us tomorrow for more: https://t.co/4ca0bXW05p pic.twitter.com/VSR1Fs0Si2

— Heroes of the Storm (@BlizzHeroes) December 20, 2016
So why Zul'jin? We first met this troll axe-thrower in Warcraft 2, though he made an appearance in WoW's Burning Crusade, too — and he was shown off at BlizzCon 2013, where we got our first look at Heroes of the Storm as it exists today. (And he wasn't the only thing shown who hasn't yet made it into the game: check out that year's Heroes preview video to see what BlizzCon promised.)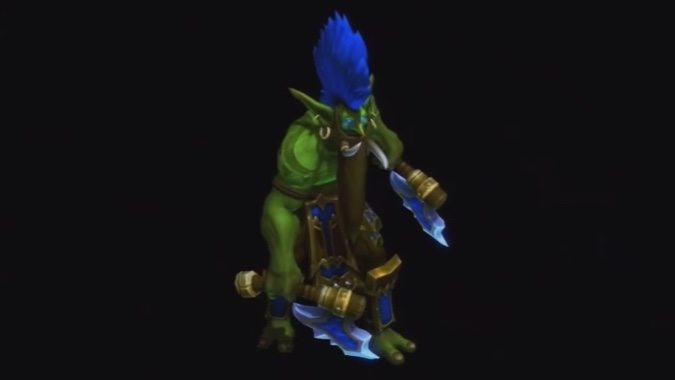 The preview video shows us a Warcraft 2 era Zul'jin, whose axes are a good match for the axe in today's teaser, with curved handles and gold detailing (though the color of the design on the blade itself has changed). The Troll-centric music is also a big clue, and though there are plenty of other Trolls in the Warcraft universe, Zul'jin is certainly the best known axe-thrower.
But we don't have long to speculate: today at 11AM CST the Heroes team will be holding a Q&A on Facebook. No topic is specified, but considering the teaser we're pretty sure new heroes — perhaps Zul'jin and the next hero on the docket — will be the focus.