Overwatch Year of the Rooster dev talk and Mei special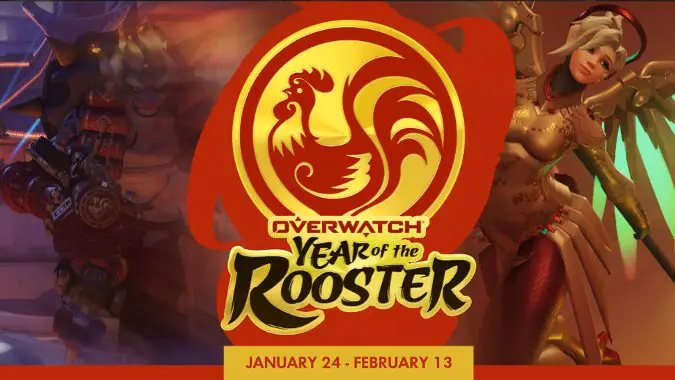 The Overwatch Year of the Rooster event is now live bringing new skins, sprays, and playable game mode Capture the Rooster. Capture the Rooster is the Overwatch take on Capture the Flag — a game mode the Overwatch developers initially stated simply did not work with the game's roster of heroes. Player interest in the game mode sent them back to the drawing board, however, and Jeff Kaplan has released a new dev talk discussing their thought process throughout the game mode's development.
While Capture the Rooster will not become a game mode included in competitive play, it will live on in the Overwatch arcade beyond the Year of the Rooster event.
In addition to the new event trailer and in-game festivities, Mei voice actress Elise Zhang had a special message for fans on Twitter early this morning. Along with well wishes for Year of the Rooster participants, she walked us through some traditional Chinese New Year decor.
美祝大家鸡年幸福-美-满!And hope everyone gets what you want in the new event! #overwatch pic.twitter.com/wlpRGZzwWZ

— Elise Zhang (@25yolanda8866) January 24, 2017
The Year of the Rooster event runs from January 24 until February 13. Even if you don't play much Overwatch, make sure you log in long enough to open your free loot box.