WoW
Feb 14, 2017 5:00 pm CT
Here's the virtual Stormwind theme park you always wanted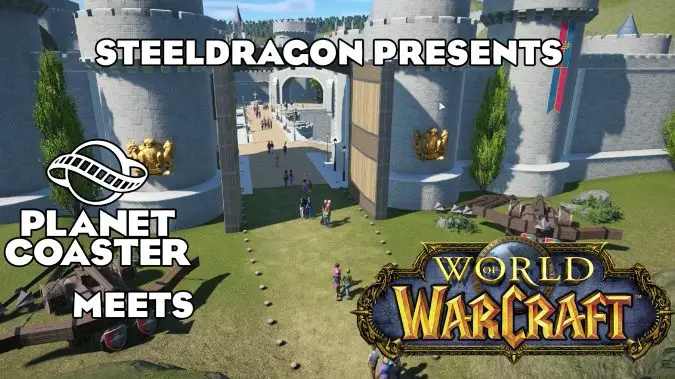 We're still waiting on an official Warcraft theme park (though there's a knock-off park in China), but in the meanwhile we can enjoy this Planet Coaster version courtesy of Steeldragon.
It's as faithful a recreation as could be made in Planet Coaster, and we're in awe of the care that went into mimicking Stormwind City's buildings. The park is a bit sparse on rides, but does have an underground Deeprun Tram coaster that will make the actual Deeprun Tram feel dull in comparison.
Steeldragon has more plans for the park, too, with a Stockades ride and a dark ride under the Mage Quarter called the Arcane Anomaly. While those aren't in the map just yet, Planet Coaster players can download their own copy of the Stormwind map on Steam and play with it to their hearts' content.