Heroes hotfixes address bugs, cause bugs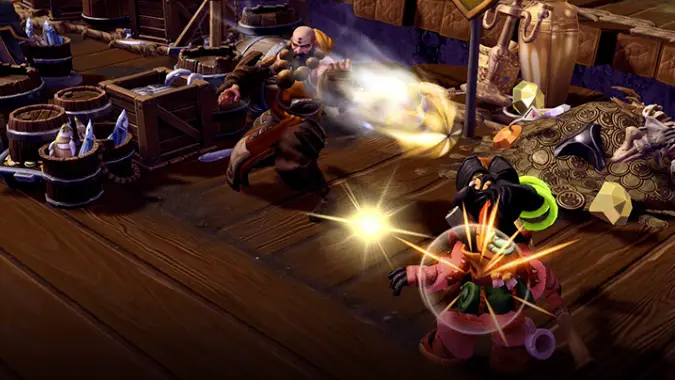 Happy Monday, everyone! It's time for some Heroes of the Storm hotfixes — and we may soon see some hotfixes for the hotfixes. The hotfixes themselves are a fairly succinct list of bug fixes:
Bug Fixes
Heroes, Abilities, and Talents
Gall: Twisting Nether can no longer be cast while in Molten Block form after learning the Shifting Nether Talent.
Kharazim: Fixed an issue that could cause a slight delay between Ability casts after shift-queuing Radiant Dash.
Zeratul: Fixed an issue that removed all Mana Cost and Cooldown details from Zeratul's Ability tooltips.
User Interface
Shop: Varian's Twin Blades of Fury Ability description in the Shop will no longer appear truncated when running non-English versions of the game client with the display mode set to Windowed or Fullscreen.
However, there are reports of connection and queuing issues post-hotfix. Blizzard is looking into it, but there's no ETA on fixing it. Keep an eye on the forum thread for updates and good luck in the Nexus this afternoon, folks.