For Azeroth! is back with another weekly heroes rotation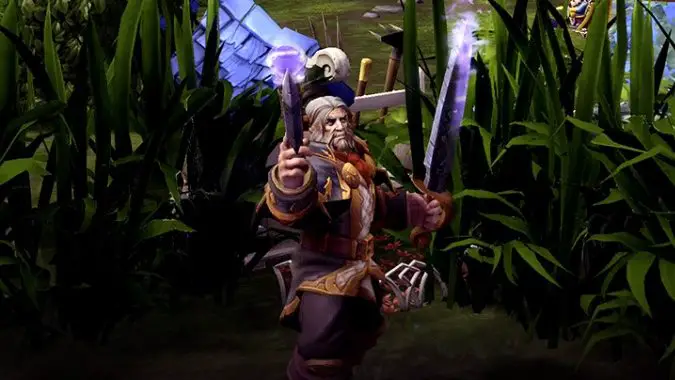 Did you hear? The For Azeroth! event is back on, wrapping up this Sunday. That means you have just under a week to grab your Primal Flamesaber mount, so head into the Nexus with your friends. Remember, you only have to play 15 matches using Warcraft heroes; you don't even have to win. If you don't have friends who are into Heroes, you're sure to find plenty of players in-game looking to pair up. Six Warcraft heroes are on rotation this week: ETC, Greymane, Li Li, Kael'thas, Rexxar, and Zul'jin, so you have plenty to choose from.
It's also week two of Probius (which for the budget-minded means it's one week until we get him at a discount). He's proven to have something of a high skill cap (or as Anna says, "basically Gazlowe but easier to kill"), but Blizzard is happy with him so far. That doesn't mean we won't see some Probius buffs if Blizzard sees his win rate down.
But unless you consider that — or a tiny batch of hotfixes — new, there's not really any excitement in the next week. There's still no word on who's coming to the Nexus next, but we're due to see another new hero in a couple of weeks. Until then, we'll have to live in suspense.
And of course we have the standard new hero rotation to enjoy:
Assassin
Butcher
Greymane
Kael'thas
Li-Ming
Zul'jin
Specialist
Support
Warrior
Artanis
Diablo
ETC
Rexxar
Zarya
And as usual, we have a new round of sales, too:
Auriel: $4.99/€4.99/£3.69
Demonic Auriel skin: $4.99/€4.99/£3.69
High Templar Zaratul skin — Sale Price: $2.49/€2.49/£1.89
That's all for Heroes this week. As usual, we'll see you in the Nexus!