Command Center building is active on US realms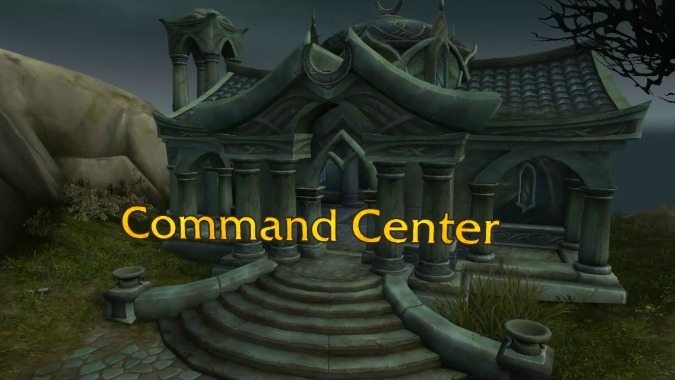 Players on the US realms have contributed enough Legionfall supplies to build the Command Center building and it is now active along with all its benefits. The main feature of the building is Force of Order. It includes the following:
A World Quest within the Cathedral of Eternal Night 5-man dungeon that rewards 250 Legionfall rep
New Challenge Missions to send your followers on that rewards a high AP item
Random aid when fighting outdoor mobs on the Broken Shore across the Broken Isles which could come in the form of DPS-spewing blue whelplings, buffs, and heals (list of possible buffs by zone on Wowhead)
Every building spawns with a random buff as well. This time the Command Center grants players the Well Prepared buff which gives players +10% to all stats. Talk to the NPC next to the construction table at Deliverance Point to get your buff.
The Command Center will stay active for 72 hours so until late Wednesday night/early Thursday morning. The Nether Disruptor is still active on the US realms with its buff that gives you a chance for a Seal refund if you fail your bonus roll. But it will be gone by 7am PT tomorrow morning. And the Mage Tower is already at 20% today so it may be up and running by the end of the week for those of you who want to try their Artifact Challenge scenarios again.
Be warned though, you'll should be around ilvl 915 before attempting the Artifact Challenge. They are designed for players in high-end Mythic and raid gear. The rest of us have to wait until the Tomb of Sargeras raid launches this summer and we're able to farm T20 sets.