Megabundles come to Heroes 2.0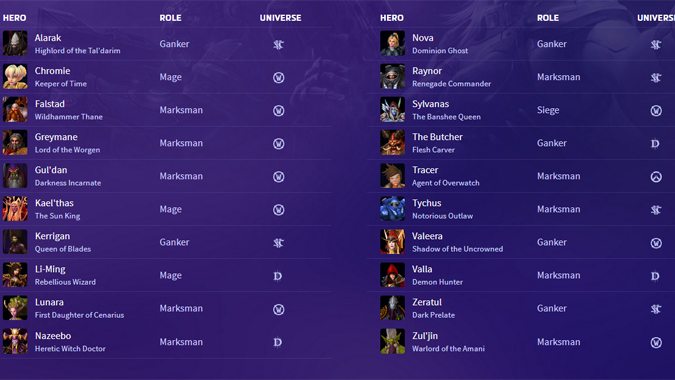 Much like their release calendar promised, it seems like every day brings something new and cool to Heroes of the Storm's upcoming revamp. Today's big news is a big one, literally. Megabundles will be available once Heroes 2.0 releases, and will allow players to get a whopping 20 heroes in each of four huge bundles. A megabundle, one might call it. The best news? Blizzard is giving each player who logs in 100 gems to purchase one.
Each Megabundle has a theme. Some follow established parameters, like the damage dealer's obvious first pick, the Assassins. There are also options for people who like their Heroes to be more offbeat — the Support and Specialist pack will scratch that itch. The catch is, you can only choose one of these four mega valuable bundles, so choose wisely. If you're new to the game and aren't sure which bundle you should pick, the official Megabundles page offers a quiz that could help.
The way these bundles are presented offers something appealing even for veteran players. If you already own most heroes, you can just keep those 100 gems to use on chests, future hero bundles, or whatever else your hardcore heart desires.
Megabundles are only available for a limited time. You can make your choice and pick up your Megabundle anywhere between the Heroes 2.0 release and May 22, 2017. Additionally, that's when the ride on the free gems train comes into the station — log in before May 22, or miss out on those, too.