WoW Armory gets a new web facelift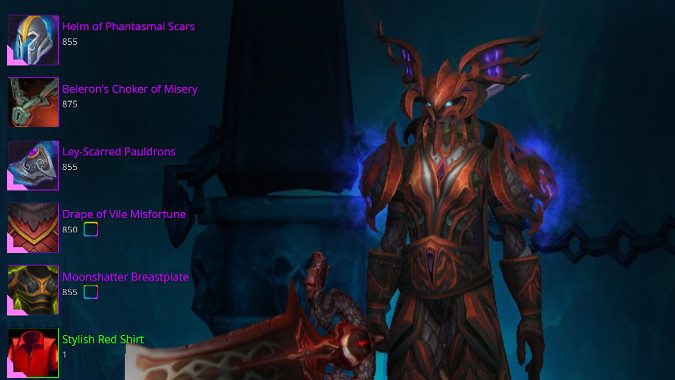 The last time the online Armory seemed to work for me was back in Warlords, but with a new expansion comes new web features, or in this case, an old one working again. The Armory on the website is once again showing updated character profile pages — here's my poor neglected leveling stream DK. As you can see, it now puts your character up against a background of her or his class order hall. Here's my even more neglected free level boost to 100 Tauren Arms Warrior just so you get to see the background in action.
I'm not sure how I like the new layout. Putting all the stats and information on the bottom like that may be a holdover from the old design but it feels like they could have maybe narrowed the gear pane a little and put some of it up next to your character. But I have to admit it's pretty slick looking, and moreover, at least it works now and you can once again link your characters.