Awesome Overwatch-themed console controllers for European players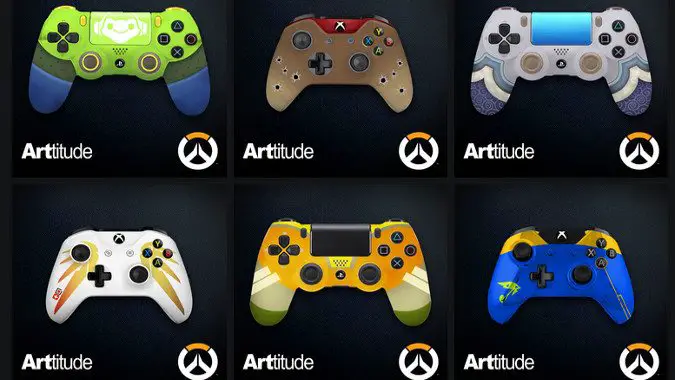 Can a console controller be art? Well, when they look like this, I'd have to go with a solid unwavering maybe. (Why maybe? Was it lust for gold? Power? Or was I just born with a heart full of neutrality?)
Blizzard has arranged for these 48 controllers to be created by the ARTitude collective. There are 24 per Xbox One and PlayStation 4, each themed after a current playable Overwatch hero. Right now, they're unique, limited-edition items and there's no word on if any of them will become commercially available, though it doesn't seem likely, considering that these are individually commissioned pieces.
So what are they for? They're be given away in a variety of contests yet to be announced — but so far, these contests are set to be Europe-exclusive. There's no suggestion of a similar promotion for those of us on this side of the Atlantic, where we seethe in quiet desperate longing and envy so palpable it could spawn a Kaiju.
Which D.Va would likely then blow up with her mech, so really, there would be no point.
For more information on ARTitude, you can check their Facebook above or their Instagram here. Blizzard promises more details on how to win one of these controllers to come, so watch them like a hawk if you're eligible, which means European residents only for now.  I'll just be over here… not being eligible.