Everyone wants this new D.Va statue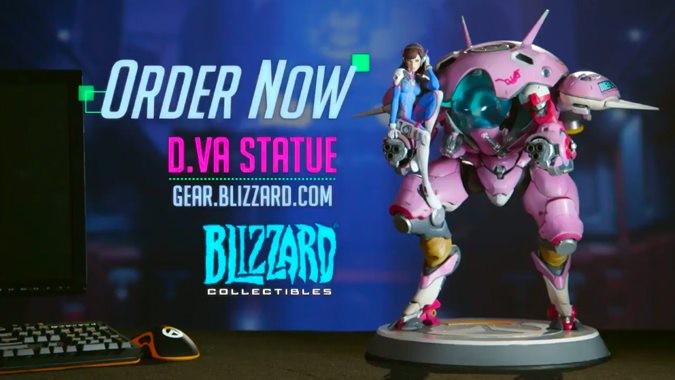 Everyone's beloved StarCraft player turned Overwatch hero has now joined Tracer, Reaper, and Widowmaker in the ranks of "really awesome statue." She's also joined them in the ranks of "this is really expensive but super awesome." For $450, D.Va and her MEKA, too, can be yours.
Yes, $450. However, there's a reason for this price jump, when the other statues have only been $150. It's a large statue. D.Va alone is on a 1:1 scale with the other Overwatch figures, making her MEKA true to scale as well. The entire statue is 19 inches tall, from floor to head, and the base is 13.5 inches in diameter. She stands nearly twice as tall as Tracer. To compare, Tracer is only 10.5 inches tall, Reaper is 12 inches tall with a 7.75 inch base, and Widowmaker is 13.5 inches with 7.5 inch base. D.Va and her mech practically dwarf all of them.
Every statue is hand-painted and hand-sculpted and there may be some slight differences from one to the other. Blizzard has had a pretty good track record with the Overwatch statues recently, so I don't think we'll get a repeat of the Tracer debacle in 2015. The first batch of Tracer statues had a factory error and didn't turn out right, which Blizzard rectified with a re-issued batch to all whose affected. Widowmaker and Reaper have had a good run of releases and the Widowmaker statue is currently in its second wave of orders.
D.Va is set to be released by the end of the year so she could potentially make someone's holiday very happy. Maybe that someone is you. We won't judge.