WoW
Sep 8, 2017 3:11 pm CT
Argus Waystones to be removed and Veiled Argunite cap increased in future hotfix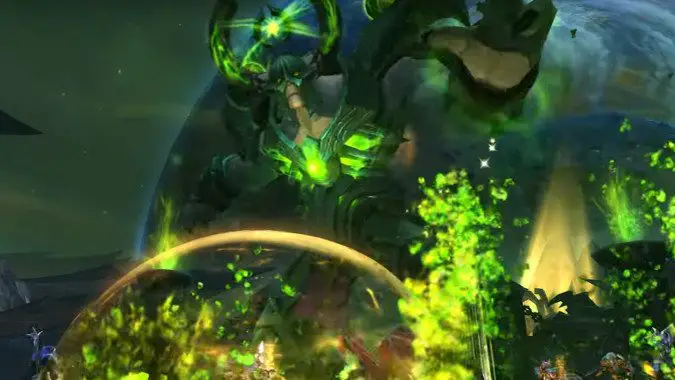 Invasion point currencies will be receiving some changes very soon in a hotfix that is currently in testing. Argus Waystones are required to complete the Greater Invasion challenge set by Illidan. This is the one that basically acts as a world boss on Argus. You can complete the challenge once a week for a chance to receive 930 item level gear. It only requires 15 Waystones to unlock, and the Waystones have a cap of 40. The problem was that anyone doing the Invasion Points every day would soon find themselves capped and unable to spend any more until the next week when a new Greater Invasion is up. This often entailed a lot of mail spam from Thaumaturge Vashreen about lost currency.
Blizzard decided to simply bypass the whole caboodle instead. They will be removing the Argus Waystones and putting in a different requirement. After the hotfix, Illidan will only require you to complete 3 Invasion Points for the weekly challenge to enter a Greater Invasion. Also, Veiled Argunite is adding up very quickly for people who play a lot. They're quickly meeting the 1,500 cap, since it drops from all rares and chests. Blizzard is increasing the cap to 2,000 to make it a little easier for players doing their world quest rounds.
Hey all,
I wanted to give you a heads up that we are currently testing a hotfix aimed at addressing some player concerns with Argus Waystones and Invasion Points.
First, will be removing the Argus Waystone currency entirely. Players who currently have Argus Waystones will be compensated with a small amount of Veiled Argunite.
The weekly quests that previously required Argus Waystones will now require players to simply complete three Invasion Points.
We will also be increasing the cap on Veiled Argunite to 2,000 from 1,500, to make sure there are no issues with any of these changes – this will also act as a small quality of life increase for those of you seeing yourselves at the currency cap.
Thanks for all your feedback so far on Invasion Points, and we'll see you on Argus!