Overwatch League skins now in-game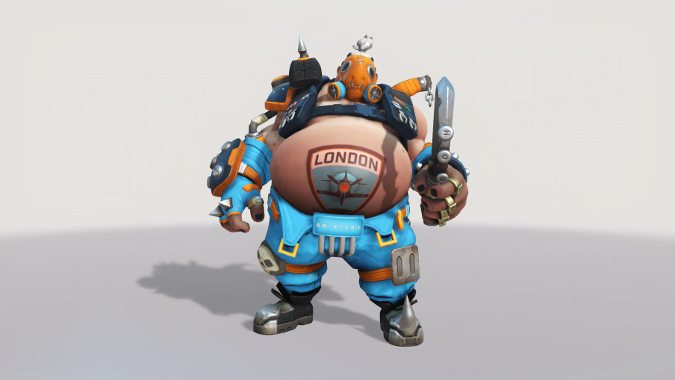 The Overwatch League hype train has officially left the station. The new skins themed around each team are now available for purchase in-game.
When you log in to Overwatch between now and February 9th, you're given a chunk of 100 special Overwatch League tokens. To spend your tokens, go to the new Overwatch League tab in the main menu. It'll show you the upcoming matches and each of the twelve teams in the league. When you click on each team, you can see all the options for purchase.
Conveniently, each individual skin costs 100 Overwatch League tokens, so you can buy one skin for free with the tokens you were given. Extra tokens will run you roughly five dollars for each 100 tokens, though if you're a high roller the margin gets better. There's even a special token packet of 2600, with which you can buy a team's skin for the entire current roster of heroes. It's a steal at $99.00 USD.
The details on each character really make the ensemble, though. Widowmaker's back tattoo is now each franchise's logo, while Winston has the team's names emblazoned on his jet pack. However, my personal favorite design is the London Spitfire Roadhog, who now has a huge orange propeller tattooed on his belly button.
The first season of Overwatch League begins tomorrow at 6 p.m. CST, so you have plenty of time to dress up your heroes before then.