Comic miniseries StarCraft: Scavengers coming this summer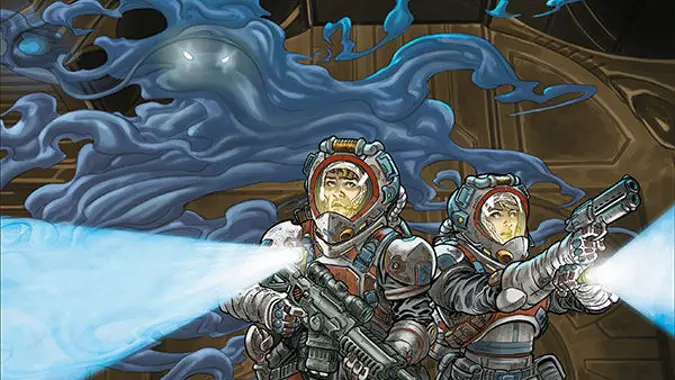 If you're eager for more StarCraft story content, you're in luck. This summer, Blizzard Entertainment and Dark Horse Comics will release a four-issue miniseries titled StarCraft: Scavengers.
Writer Jody Houser (Mother Panic, Faith) and artist Gabriel Guzmán (Star Wars) join forces for StarCraft: Scavengers, a new comic series further exploring the expansive universe of Blizzard's acclaimed science-fiction real-time strategy game series.

In StarCraft: Scavengers, a group of terrans hopes to pull off the job of their lifetimes: pillaging a derelict protoss ship in a decaying orbit above an uninhabited planet. The scavengers' dangerous mission is seen from the point of view of a young, inexperienced engineer. The team must scavenge the ship's priceless tech before it burns up in the planet's atmosphere, but can they beat the clock and avoid being busted by Dominion police forces?
From the sound of it, StarCraft: Scavengers will focus on a smaller slice of the game's universe than we've come to expect from Blizzard's published materials. While there's most likely more to this story than it appears, it seems unlikely to have an enormous impact on the StarCraft franchise. And that's perfectly fine. Not every story needs vast or profound implications. Seeing smaller slices of the StarCraft universe is fulfilling all on its own.
StarCraft: Scavengers is expected to release July 25, 2018. While pre-orders are not yet available, Dark Horse states they will be "soon."