Diablo
Feb 14, 2018 10:00 am CT
Diablo Season 13 preview showcases murder bear pet and more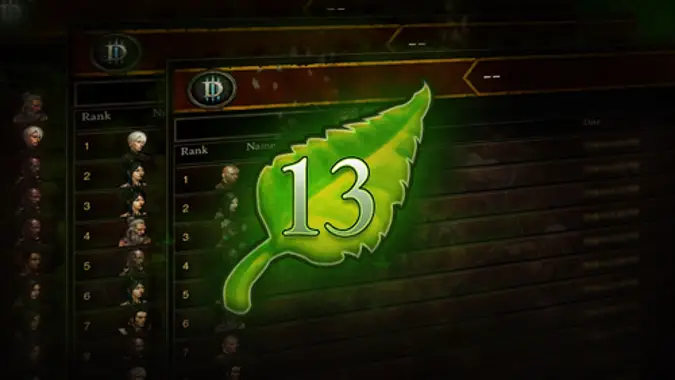 Season 13 of Diablo 3 is on the way, and the folks at Blizzard want you to know what it entails. What rewards are there? What new set will you get for completing Haedrig's Gift? And what conquests will you be achieving? Well, let's talk about all that, shall we?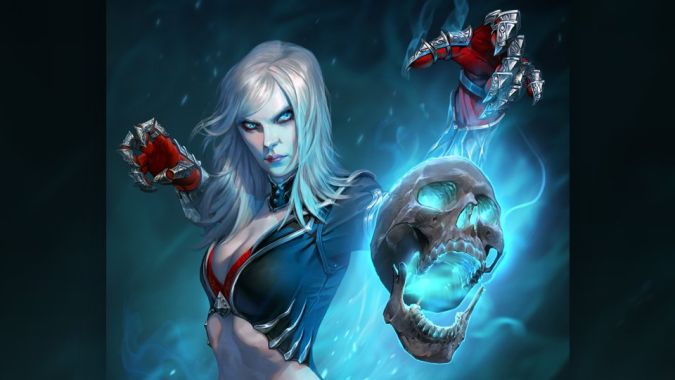 When does Season 13 start?
Season 13 begins Friday, February 23 at 5:00 p.m. PST in North America, 5:00 p.m. CET in Europe, and 5:00 p.m. KST in Asia. You have about ten days or so to prepare yourself for what you'll be doing with the Season. Pick out a class you've always wanted to play, think about how the class set rewarded this Season through Haedrig's Gift would work and how to build for it, and otherwise prepare for mayhem.
Because there will be mayhem, oh my yes.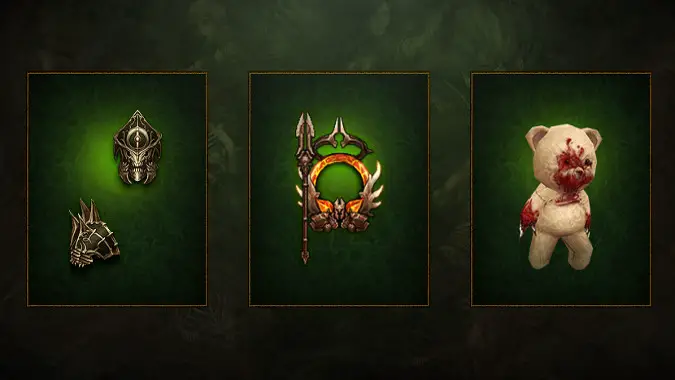 That bear is sinister
In addition to the shoulder and head armor available as part of the Conqueror's set transmog, you'll get a brand new portrait frame themed around Imperius. I'm not 100% sure why you'd want to, as Imperius was a stone cold jerk to me every single time I saw him, but he did have a rocking color palette so I guess there's that. Also, there's a new non-combat pet named Blaine's Bear, and yes, he is covered in blood and carrying a knife. He's not your usual teddy bear. Or perhaps he is, on Sanctuary, considering all the demons. You might want an armed and lethal teddy bear in that scenario. Either way, complete the season and he's yours.
It should be pointed out that, if you haven't already completed the full Season journey and gotten four stash tabs already, you can get another stash tab by completing Season 13's full journey. If you already have the extra four stash tabs from previous seasons, though, you're capped out.
How do you get that extra tab in your stash? By completing the following tasks:
Complete a Torment XIII Rift in under 5 minutes
Complete Greater Rift 60 solo
Kill Greed on Torment XIII
Kill Cydaea on Torment XIII in under 15 seconds
Reforge a Legendary or Set item
Augment an Ancient item with a Level 50 or greater Legendary Gem
Level three Legendary Gems to 55
Complete two Conquests
It's not a cakewalk, but it is doable within the confines of a Season. Starting earlier will definitely be to your advantage there. The more time you have at level 70, the better your odds of grinding out the gear and Paragon levels needed to do these achievements at Torment XIII.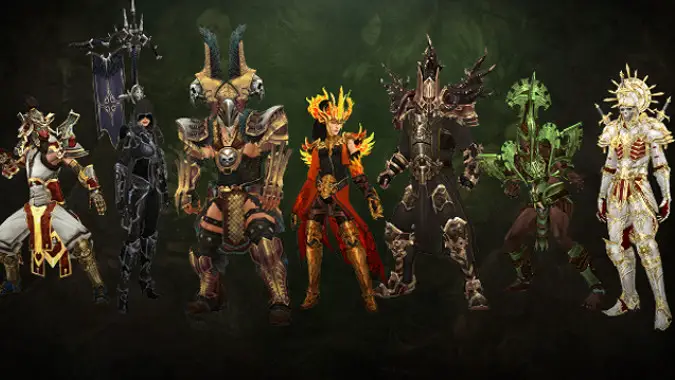 Haedrig's Gift
In addition to cosmetic rewards and stash tabs, each Season rotates in a new set of armor for each class. As has been the case in past seasons, every time you complete chapter 2, 3 and 4 of your Season journey, you'll be awarded one of Haedrig's Gifts, which grant you two pieces of a class set. This time around, the sets are:
Barbarian – Might of the Earth
Crusader – Thorns of the Invoker
Demon Hunter – The Shadow's Mantle
Monk – Monkey King's Garb
Necromancer – Grace of Inarius
Witch Doctor – Raiment of the Jade Harvester
Wizard – Firebird's Finery
This is a great way to complete a set you're missing for transmog once the Season is over, since all gear you have in your Inventory and Seasonal Stash converts to your non-Season characters once the Season ends.  It's also a fairly awesome way to gear up. You'll be guaranteed a full set by the time you finish Chapter 4 and can start grinding on Rifts and Bounties with that extra bit of help. Although you do not have to collect Haedrig's Gift on the class you're playing through the Season, you can only get three Gifts per Season. In addition, you can only complete the set by opening all three on the same character. So if you want the full Firebird's Finery, don't open the first set on your Demon Hunter.
For a complete list of the conquests and other awesome changes coming with Season 13, head on over to the official site for more details.