Hearthstone's Boomsday Project launches today in US and Europe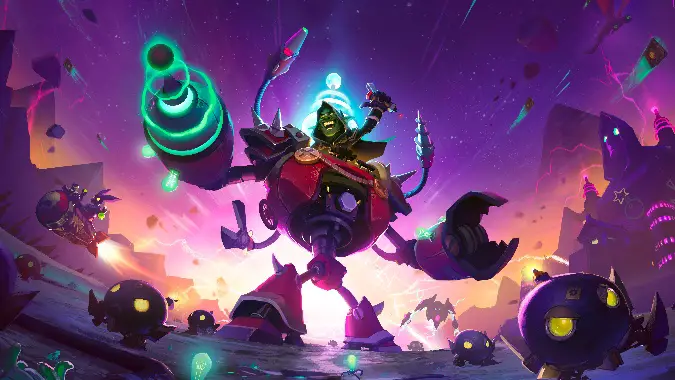 The next expansion for Hearthstone, the Boomsday Project launches today. Magnetic cards, Omega cards, and Project cards are almost here.
The dates and times of launch wherever in the world you find yourself are below:
Americas:

 August 7th 10:00 a.m. PDT


Europe:

 

August 7th 7:00 p.m. CEST


Asia:

 

August 8th

 2:00 a.m. KST / 1:00 a.m. CST


China:

 

August 8th

 6:00 a.m. CST
Give me the cards
You'll get three free packs for logging in after Boomsday's launch to get you started. Like with Kobolds and Catacombs and Witchwood, you'll get a free class legendary from the set as well, but this is your last chance to preorder. There are two different preorders available this time around. The regular bundle is the standard 50 packs, the Mecha-Jaraxxus card back and a random Golden Legendary card. The Mega bundle gives you all that, plus another 30 packs and a special Mecha-Jaraxxus Warlock Hero portrait.
If you followed my handy dandy guide you're sitting on 5000g or more, which will buy you 50 packs on its own or in addition to any you preorder. Because of the way Hearthstone's bad luck protection, also known as the 'pity-timer', works, you're guaranteed a Legendary in your first 10 packs of a new set whether you preorder or buy them with gold.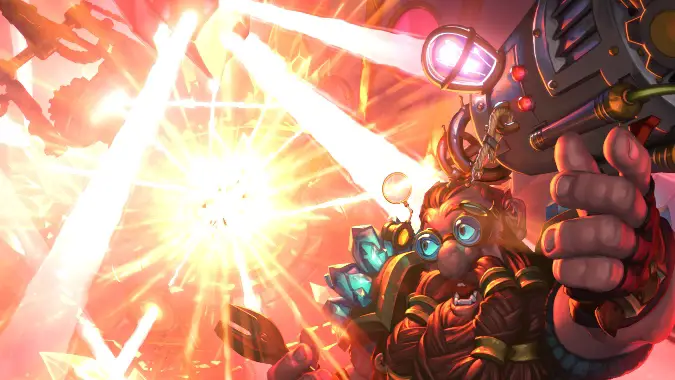 Puzzle Lab
Like the Dungeon runs in Kobolds and Catacombs or the Monster Hunts in Witchwood, this expansion includes its own single player experience called the Puzzle Lab. The Puzzle Lab is a series of challenges. They can be anything from finding lethal in a single turn, creating a mirrored battlefield to your opponent, clearing the board of all minions, or just surviving the other Hero's Hero Power. The Puzzle Lab will be available for free for all players, but it won't open until August 21st. Should you master all the puzzles, you'll get a sweet card back.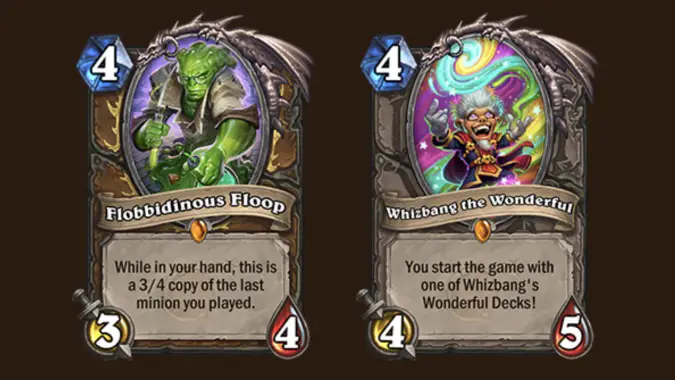 Meta in flux
The early day of a new expansion are some of the most fun times to play Hearthstone, but there are a couple of things to keep in mind. Players are experimenting with the new cards trying all kinds of crazy and wild combinations. Other players bring their tried and true meta power houses from the previous expansion to see how they fare. Aggressive decks rise to take advantage of the unrefined and experimental decks for quick wins.
Be cautious with your crafting in these early days. I generally wait two weeks at a minimum before I craft any Legendary card. Often a card which seems powerful in the early days of the expansion will not sustain its power as decks get more refined. In the same vein, don't disenchant a card deemed worthless by the community. Many times a card which at first seems weak ends up seeing quite a bit of play.
I'm excited to break open my card packs and start playing the Boomsday Project. What cards are you hoping to get in your packs and from your free class Legendary?