WoW
Aug 15, 2018 1:00 pm CT
Get your signed first edition of "A Steamy Romance Novel: Stormy Seas" in Boralus. It's extra steamy, just for you.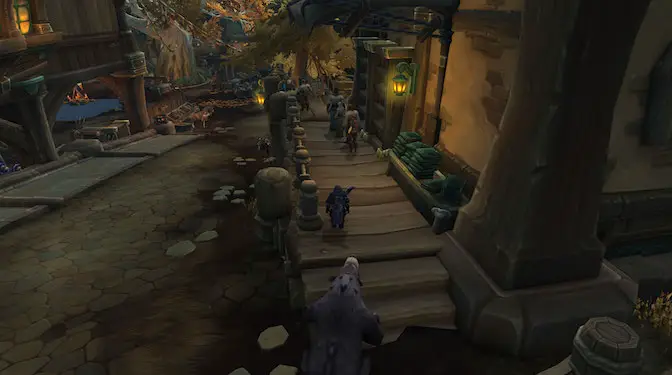 The L.E. Craft name is quite familiar for those of us who keep an eye on NPC names in WoW . Torturer, Samantha and Jonathan have shown up in previous expansions. In Battle for Azeroth, you can find author Laurence E. Craft (Initials L. E. Craft) in Boralus and get a signed first edition of his latest work. He's yet another surprise in what's turning out to be an expansion full of these little bits of color. A guild member pointed out the Wowhead announcement so I had to go see what he offered.
If you don't know Boralus very well, he can be a bit of a pain to find. The carrot shows his location.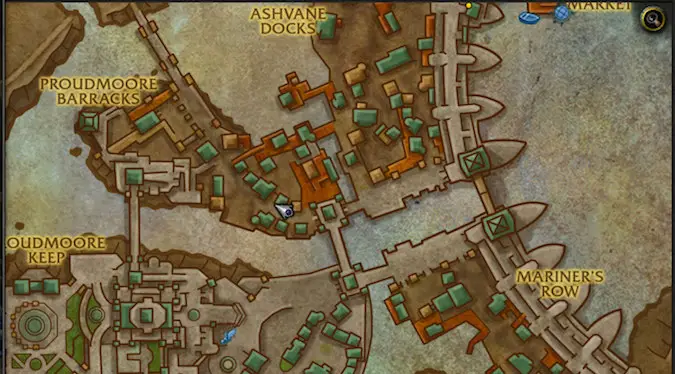 This is called "Hook Point", a fact your map doesn't tell you. To get here, you have to traverse a section of Boralus where thugs and ruffians will attack — so be ready and watch out.
On the table to the right is a book which has a cog wheel when you mouse over it. Click on it and then take it to Mr. Craft to sign. He's very excited to sign it for you. "A true fan! What a delight! You must be in a daze meeting me… Here is your book. I am sure you will cherish it." And you are given "A Steamy Romance Novel: Stormy Seas."
If you're a fan of "Got Milk" or any of the novels you can create with the Steamy Romance Novel Kit (which Inscriptionists can make) this book will be right up your alley. I'm sure it will find its way into your bank, alongside such works as "Nightborne of the Living Dead," "Waves of Desire," and "Of Elven Bondage."
I can only imagine the storytellers sitting around a table at Blizzard thinking up these things. Given the hints that more hidden content is coming, will there be another book signing? Could we see a toon with a derivative of Christie Golden's name signing books somewhere in Azeroth? I have to admit, I found this hilarious. I'm quite enjoying these little things dropped into the world.