The first WoW Classic stress test apparently didn't stress enough, so Blizzard is doing another test today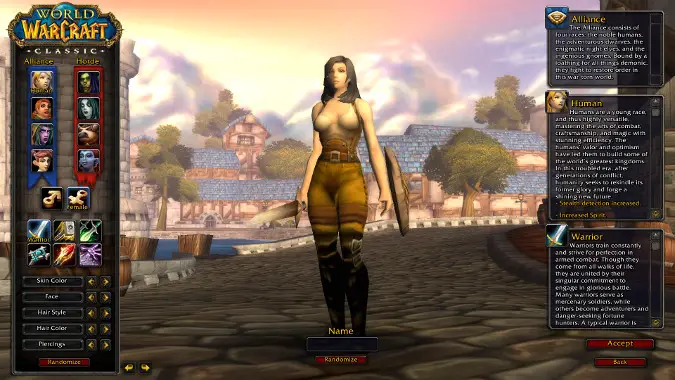 The login queues weren't long enough. Blizzard has announced that it'll be breaking its pre-announced schedule by performing another WoW Classic stress test today Wednesday, May 29.
The test — which will be very similar to the last one — will take place from 2 to 4 p.m. Pacific, but with the level cap raised from five to 10. Anyone who participated in the first test will be invited. Also like last time, the server will close at 4 p.m. Pacific the next day to let everyone have some time to see the beta.
Community Manager Bornakk said that testing the login process is important, so unexpected server shutdowns and long wait times aren't abnormal. Adding to that, Bornakk said there were other parts of the beta they weren't able to test and that's why they're inserting this new test into the schedule.
Keep in mind that if you're invited to the stress test, you will not be able to enter the traditional beta server after this testing period. Anyone in the proper beta will be able to access the stress test server, however. Blizzard recently said that it greatly decreased the amount of invites they're sending out to the beta, so don't expect high chances of being invited for the time being.
If you get into the stress test, you should check it out… if only for the likely appearance of a Hogger raid or the spawning of C'thun, Onyxia, and Ragnaros. Even if you don't make it in time for the actual stress test period, you get 10 whole levels to play with. And if you know anything about WoW Classic, you know that 10 levels will last you quite a long time.
If you get in, we have guides on how macros and addons work in the game, as well as what race you should pick.