Can you play Diablo 4 on Xbox?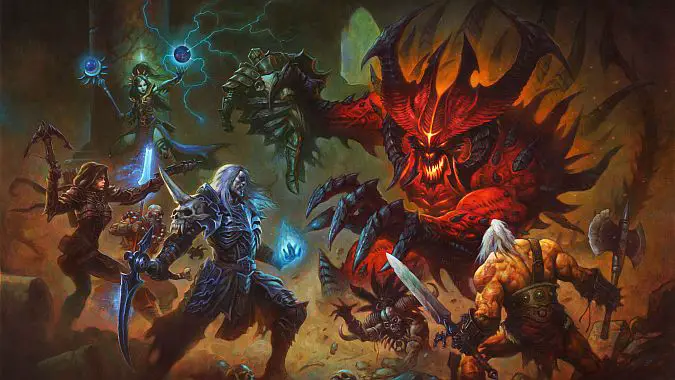 Diablo 4 is (almost certainly) about to be announced. If all goes as expected, BlizzCon will finally give us all the details we've been waiting for on Blizzard's latest entry in the Action-RPG series. One of those details might include the platforms we get to play it on that aren't PC. It's possible that we'll be able to play Diablo 4 on Xbox too. And while we don't know for sure just yet, we have plenty we can use to help us speculate.
Diablo 4 will likely be more of what you'd expect from Blizzard's series. If it follows suit, you'll be able to pick a class like a Barbarian or a Wizard and battle an onslaught of demons from a top-down perspective. There will surely be items to collect, abilities to earn, and bosses to kill. Knowing that, it wouldn't be outlandish to see Blizzard launch the game on Xbox.
Diablo 3 is already available on the Xbox 360 and the Xbox One via the Ultimate Evil Edition. Console editions weren't out of the question for the last game — they didn't come out at the same time that the game launched, but Blizzard made an effort to bring it to the Xbox later. Even with the time gap, the console versions are pretty popular. If Blizzard wants to hit the ground running with the next game, they'd do well to bring it to the Xbox at launch.
It'd be an even bigger surprise if the game supported cross-play. Imagine being able to play on PC with your friends on Xbox. The Diablo series isn't PVP-based and is mostly single-player focused. Friends playing with each other across platforms shouldn't hurt anything with the game or make anything unfair. And with the console owners becoming more lax with the restrictions, it could be a very real possibility.
BlizzCon is only in a few weeks. There we should learn not only that Diablo 4 definitely exists, but when it's coming and whether or not we will see it on Xbox immediately. If you're hoping to play it on your favorite console, keep your fingers crossed. We should know more very soon.