Heroes of the Storm 2019 holiday event: when toys attack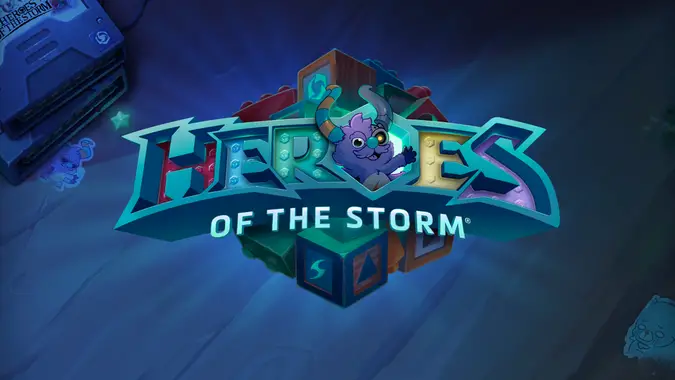 Heroes of the Storm has hosted holiday events five years running now, releasing seasonal skins, mounts, and more. Despite the reduced focus on the game, Blizzard has not forgotten us this year. Yesterday kicked off the start of the Heroes of the Storm winter celebration with the "Toys" event.
Initially, Blizzard dubbed the event "Winter Veil" to match the World of Warcraft seasonal event. Quests required playing a certain number of matches during the event, rewarding skins such as Winter Veil Jaina (2014) or Lunara (2016), Greatfather Winter Stitches (2015) or Malfurion (2017), and Sugar Plum Sylvanas (2015) or Winter's Helper Valla (2017). A unique holiday-themed mount was also released during the event each year: the Reign Deer in 2014, Festive Goblin in 2015, Special Snowflake in 2016, and Gingerboard in 2017. After the "Heroes 2.0" release, the reward pool increased to include custom sprays and portraits.
2018 saw this reworked into the first Toys event with themed quests, a slew of new sprays and portraits, and skins for Cosmic Force Valeera, Dehakasaurus Rex, and Cuddle Bear Stitches. This year's event is a continuation, built on the premise of Tickle Mephisto having a "posable plastic bone" to pick with Cuddle Bear Stitches. Following last year's start, the quests follow a game board and set particular goals instead of "play x matches."
Please note, you do not get all of the following quests at once — rather, you get them as you move around the game board.
Have Spacesuit—Will Hunt: Achieve 50 Takedowns in winning games. Rewards the Cute Qhira Spray and Cute Cosmonaut Qhira Portrait.
Green Tactical Superiority: Kill 200 enemy minions in winning games. Rewards the Cute Green Army Raynor Spray, Green Army Team Portrait.
Thinly Sliced, Please!: Deal 150,000 Hero damage in winning games. Rewards the Rampaging Lil' Butcher Sticker Spray, Cute Lil' Butcher Portrait.
More Friends to Have Fun With: Capture 8 Mercenary camps in winning games. Rewards the Toy Train Animated Spray, Lil' Toy Train Portrait.
Claws Full of Plush: Win 3 games as an Assassin Hero. Rewards the Cute Mephisto Spray, Cute Tickle Mephisto Portrait.
Completing all the requests rewards the player with an emoji pack and the green plastic palomino mount which is, quite frankly, adorable!
The Toys event is running for the next 11 weeks, until March 3, 2020. The full announcement is available for you to read on the Heroes of the Storm blog, but you can also check out all the event rewards in our image gallery! What do you think, is it time to loose your inner child in pursuit of those delightful toy rewards?