Emerald City Comic Con 2020 is cancelled, but you can still support the creators who would have been on the show floor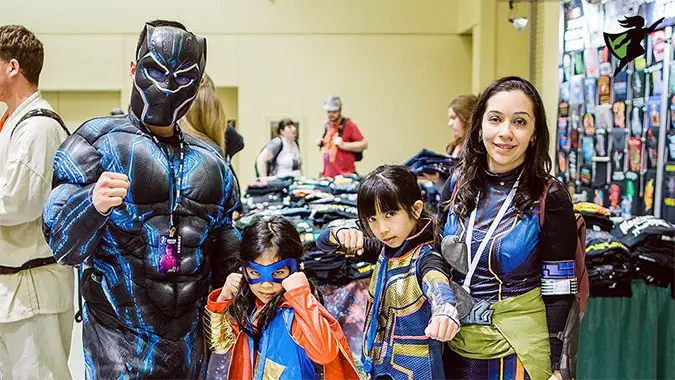 Seattle's Emerald City Comic Con 2020 has been postponed until the summer due to coronavirus — or COVID-19 — concerns. For a lot of artists, creators, and other exhibitors, ECCC is vital to promoting and selling their work. Many of them are opening online stores and promoting their work on social media to make up for the loss. Here's how to support them.
The best way to find most creators is under the #ECCC2020 Twitter hashtag. There you can find many people promoting their work or linking to their online stores. There is one thread in particular by @kikisshh that has several creators posting in the replies. You can also look through this creator and exhibitor list with links to their websites and social media accounts. If you were going to attend the event or know someone that was, you can contact @hypercasey to add details to the list.
Although the event's organizers ReedPOP will refund all tickets, the travel, hotel, and Airbnb expenses can't necessarily be changed or reimbursed. This can be devastating for small creators who rely on ECCC as part of their jobs. So it's important to consider the ways you can help them out if you were planning on attending (or even if you weren't).
ECCC's cancellation comes after a number of high-profile events closing their doors because of the coronavirus spread. Earlier today, the Austin, Texas-based SXSW events and festivals were cancelled. Last week, the Game Developer's Conference in San Francisco was postponed after several large developers and publishers pulled out. The Overwatch League has upended its schedule due to the virus. And there's currently discussion on whether or not E3 2020 will happen this year.
If you're near an affected area — and it's hard not to be at this point — wash your hands and do what you need to do to stay safely away from densely populated areas.