WoW Classic PVP expands this week with Arathi Basin and battleground holidays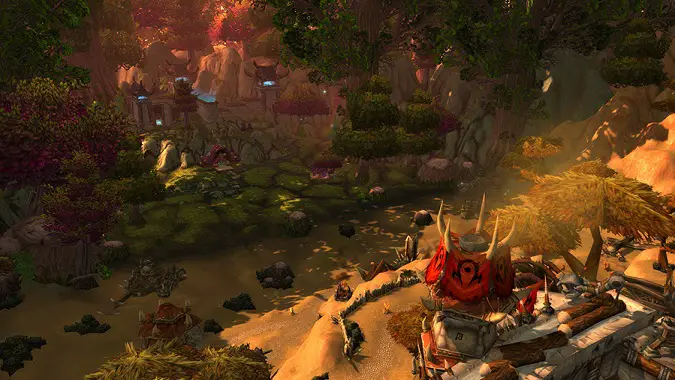 WoW Classic players will be able to brave the hills and battles of Arathi Basin this week. The PVP battleground kicks off both the start of the Phase 5 content and the introduction of battleground holidays to reward players with more reputation and honor.
Battleground holidays were originally implemented to incentivize players to queue up for specific battlegrounds over the course of four days. As you fight and capture objectives, you'll earn increased reputation with the battleground's faction and you'll receive extra honor gains. In WoW Classic, it's no different. The battleground holidays will start on Fridays and end on the next Tuesday.
There's a very old forum post about the exact numbers to the increased honor and reputation, but it's not clear if this is accurate to what they'll be in WoW Classic. In 2007, the increases weren't massive, but they were significant if you spent a lot of time in battlegrounds. I assume the same will be true here, and it's perfect timing too. There's not a lot of other things to do in the game right now if you're max level and geared up.
There's a whole schedule for the upcoming battleground holidays on the forums if you want to plan out your PVP. The holidays will begin with Warsong Gulch this week and continue on with Arathi Basin next week. For the exact times, you'll have to check your realm's timezone. Blizzard split everyone into Eastern and Pacific zones to correctly dole out the holidays.
So, this Friday, be sure to head to a major city and talk to the battlemaster for Warsong Gulch to queue up. Like in live WoW, this is the time to grind out some reputation and honor if you're in need of it. Even if not, it's a great time to hopefully get fast queues for your favorite battleground.