Arathi Basin is coming to WoW Classic on March 10, with Zul'Gurub and Dragons of Nightmare to follow with Phase 5 in April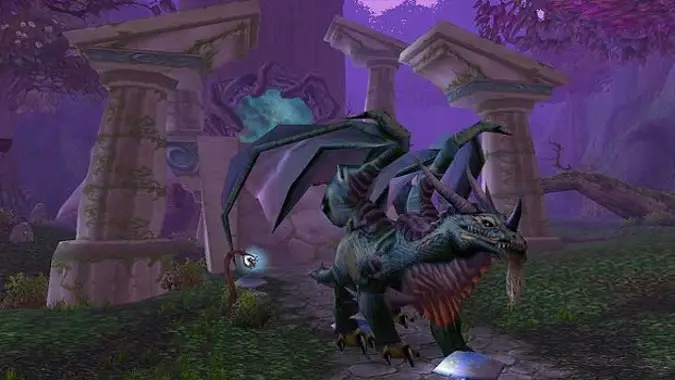 If you're a WoW Classic player, you should know that you'll be getting some updates fairly soon, as Phase 5 of the content rollout is being tested on the WoW Classic PTR right now. CM Kaivax posted to the forums about that very thing, and also revealed when we'll be seeing Arathi Basin and Zul'Gurub.
Currently the plan is for Arathi Basin to open on the weekend of March 10th, in time for the Battleground Holiday system to start. Both Zul'Gurub and the Dragons of Nightmare world bosses will be arriving sometime in April — he doesn't give a specific date, so we don't currently know if they'll be starting at the same time or staggered from each other.
Zul'Gurub is a 20 player raid, which was pretty unique back in the original game. Releasing it at around the same time as the Dragons of Nightmare is pretty reasonable, as it will allow groups to more quickly gear up for their push into the 20 and 40 player Ahn'Qiraj raids that will be coming after them. The Dragons in particular drop nature resistance gear that is crucial for guilds who intend to get past Princess Huhuran and make their way to C'thun, WoW's first Old God boss.
It's a good move on Blizzard's part to make sure they have a PTR running where they can test all this content, especially as we're moving into the half way point in terms of what's left for WoW Classic — after AQ, there's really only Naxxramas 40 and the patch 1.11 Shadow of the Necropolis content left to introduce. It's definitely worth having a means to test it all out, but I wonder if players are prepared for WoW Classic to be 'over', so to speak.
With the WoW Classic PTR now open for business, we have a test environment where we can dig into some of the content that is coming soon to WoW Classic.
To be specific, our plan is to open Arathi Basin on all realms the week of March 10. At that time, we will also kick off the Battleground Holidays system.
We plan to open Zul'Gurub and release the fabled Dragons of Nightmare in April.
We'll let you know as soon as we have an exact time that those content unlocks will occur.
Thank you!