The Queue: I have this totally under control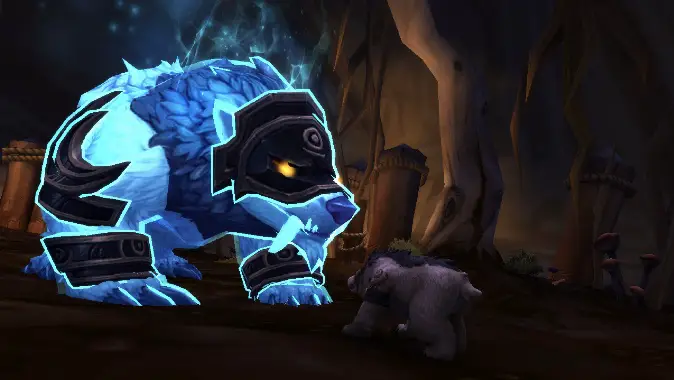 This, like everything else in 2020, is going just fine.
---
ENO ASKED:
Dear Liz: how does it feel to be part of the Horde?
So, yes, I'm ostensibly maining a Horde character right now — a Blood Elf Paladin, which I created way back in Burning Crusade the moment the option became available. I have a lot of fond memories of those days.
I'm not exactly thrilled with the faction, but it isn't about the faction or the story as much as it is about the people you're playing with. And the people are pretty great, so I'm feeling pretty good.
Or as Roxxii said, "It feels a little lok'tar and sometimes ogar!"
---
CAPTAIN ROXXII ASKED:
What will you be playing in Shadowlands?
I honestly don't know yet, but I'm open to suggestions.
I really am at a loss just now. I don't feel particularly drawn to anything, and am sitting on a Shadowlands boost in case a particular class calls to me between now and then.
---
RJAGODA ASKED:
How long do you plan to continue raiding Ny'Alotha?
I got Ahead of the Curve in April and Glory of the Ny'alotha Raider at the beginning of June and I haven't gone back in since. I am already well into my pre-expansion doldrums.
---
GLOWING METEOR CARROT ASKED:
Is it possible to drag people to their death with leap of faith?
I am eternally surprised when kind priests use this ability not to kill me. (They exist!)
---
ELAINE DE SHALOTT ASKED:
Which of the store mounts and pets on sale should I get (1 mount & 1 pet)?
For pet, my vote is the Alterac Brew-Pup. His first selling point is that he is the only doggo option, which should be enough on its own. But also he's a pretty great battle pet, with strong defensive abilities to let him survive tough fights  (or help others survive tough fights) — a solid member of a battling team whether you're power leveling a pet or you're collecting pets.
Also he gives you brandy when you click him.
---
XERIANNE ASKED:
Will you be doing anything fun for the Holiday this weekend?
We're just BBQing with our household, no friends this year.
I'm not doing anything for the 4th, but that's not unusual. Abby freaks out over fireworks, so we'll be doing the usual thing: sitting at home and thinking unkind thoughts about people setting off illegal fireworks in the neighborhood.
They were already getting started last night, so this weekend is sure to be swell!
That's all for now, my friends. Be well (or as well as you can be), and for the Americans in the audience have a safe and fun holiday weekend, but remember that I will be thinking unkind thoughts about you if you're setting off fireworks all night. For everyone else, just have a good weekend, and give your pets a scritch behind the ear from me.