The decks you need to win the By the Power of Ragnaros Hearthstone Tavern Brawl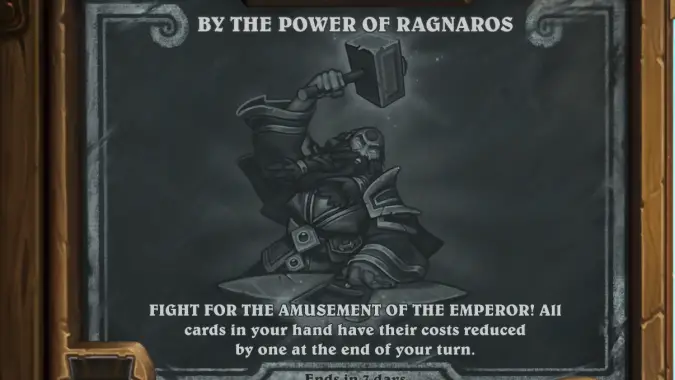 The Emperor is most displeased with your apparent lack of deck-building. So go forth and build a Wild deck. Combat is tonight's royal entertainment. Show him your power or you will be destroyed in Hearthstone's By the Power of Ragnaros Tavern Brawl this week.
Tavern Brawl basics
Name: By the Power of Ragnaros
Description: FIGHT FOR THE AMUSEMENT OF THE EMPEROR! All cards in your hand have their costs reduced by one at the end of your turn.
Fun level: 5/10
Difficulty: 7/10
Replayability: 6/10
Format: Wild
Type: PVP
Deck: Constructed
Rewards: 1 Year of the Phoenix card pack
This Brawl is based upon the Emperor Thaurissan card introduced in the Blackrock Mountain adventure. Thaurissan reduces the cost of cards in your hand every turn. It's like you've got a constant, invisible Emperor Thaurissan on the board: at the end of your turn, all cards in your hand have their mana cost reduced by 1. For Druid players, if you play Celestial Alignment, your entire hand is free next turn.
This is a Constructed Brawl using the Wild rules. All cards are available and the overall size of your collection will make a huge difference in the decks you can play. I'll give some suggestions below, but if you have a smaller collection or you're a newer player, you'll need to make multiple substitutions to most of them.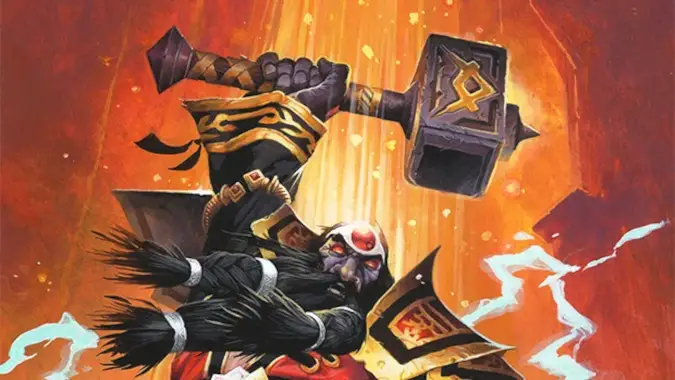 How to win By the Power of Ragnaros Hearthstone Tavern Brawl
The most important thing you'll need to win this Brawl is a good deck. In constructed Brawls, players discover the most powerful lists very quickly, which leads to the Brawl falling into a meta structure like we see on the ladder. This is a repeated Brawl and it's Wild format, so players will be pulling out some of the decks they used last time.
Most of your Wild meta decks do okay here. There's a slight improvement for greedy (and expensive) Control decks which were already seeing improvements to their win rates on the Ladder.
Big Jade Druid
Deck code:
AAEBAZICCJMErwTFBKQH+QyuqwKUvQLCzgILQP4B5Aj1rAK0uwLPvALdvgKgzQKHzgKmzgKO0AIA
This deck seeks to overpower your opponent with multiple Jade Golems assited by Fandral Staghelm and Gadgetzan Auctioneer.
Budget OTK Rhino Hunter
Deck code:
AAEBAR8AD6gCtQPeBLsF2QnbCY7DAuD1AqCFA6SIA8mJA9ePA6qfBN+fBOCfBAA=
Your goal here is to build a huge Scavenging Hyena and charge with Tundra Rhino. All of your spells should be targeting face. This is a cheap, fast deck meant to end the game before your opponent's big, powerful cards take over.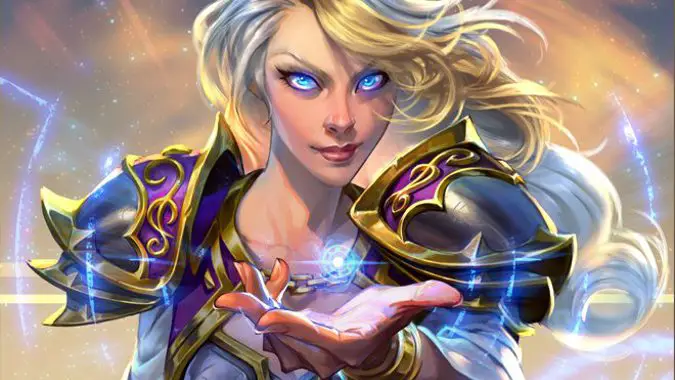 Freeze / OTK Mage
Deck code:
AAEDAf0EHp4CuwK0A8kD7QT1D7oWwxaPmgKHrALaxQKW5ALu9gKSpAOMtgOR4QPU6gPS7AOI7QOd7gOb8APhlQTilQTklQTnlQT9ngTDoASQogSUogSXogQAAA==
I almost didn't want to include this one, but you're going to see it. Freeze your opponents board. Arcane Artificer provides armor. Set up for a big Blizzard plus Shattering Blast or a Frost Nova plus Shattering Blast turn to wipe their board. You've got three Renos: heal to full, AOE the board, and clear the board. Once you have the combo of Malygos, Molten Reflection, and Fireball, you can quote Kael'thas and say "this was child's play."
Big Priest
Deck code:
AAEBAZ/HAgrWCubMAvDPAqCAA5eHA9aZA5mbA/KsA/O7A8vNAwr6EdHBAuXMArTOAuPpApmpA+LeA/rfA/jjA62KBAA=
You're not going to make any friends playing this deck. Delay and heal through the early game. Thanks for the the Empereor Thaurissan, you'll be able to get your big, powerful minions in play even earlier. You simply overwhelm your opponent with value.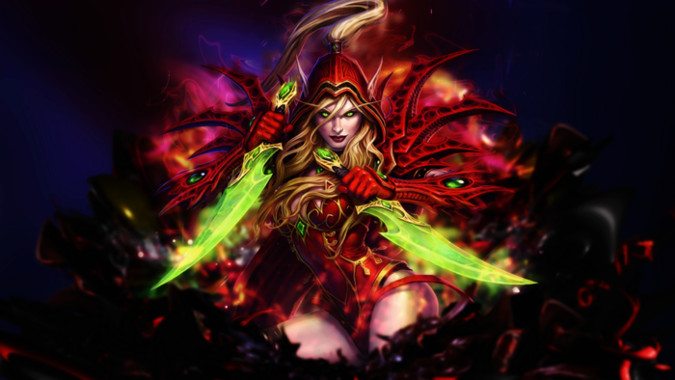 Counter Mage Rogue
Deck code:
AAEBAaIHCPoO3K8C3+MCl+cCzrkDx84Dw+EDnfADC9vjArSGA6TRA+XRA4vVA9/dA+fdA/PdA6jrA/7uA/afBAA=
This comes from Hearthpwn user Happensdance. It's designed to defeat spell heavy decks like Mage. Mulligan for your draw cards.
Elemental Shaman
Deck code: 
AAECAaoIApzOA7CKBA7buAOn3gOq3gOr3gOM4QPg7APh7AOt7gOv7gPj7gOU8AOMnwT5nwTjoAQA
This deck abuses Elemental synergies in the Shaman minions. Mulligan for Cagematch Custodian and your 1 drops. Grab the board early, put the pressure on and get the win.
More By the Power of Ragnaros lists
Hopefully, one of these decks listed here should get you the W. If you're on a budget, I'd recommend the Hunter deck. Keep checking Hearthstone Top Decks, because there are more Tavern Brawl decks being added by the hour. If you find another great list, share it with us in the comments.