The Queue: That kinda week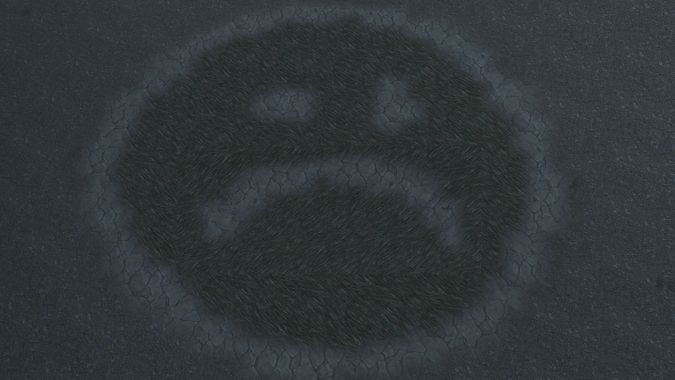 I think the title says it all here. It's been a long week, and it's likely to get longer. I hope y'all are staying healthy (physically and emotionally).
For now, let's distract ourselves with a Queue, shall we?
---
GLOWING METEOR CARROT ASKS ABOUT TWO OF MY FAVORITE CHARACTERS:
You think that Kel'Thuzad ever just walked over to Sylvanas and talked [shirt] to her?
I think if he tried that, she'd have shot a Jailer-empowered arrow right through his eye without a second thought.
---
ARTHONOS ALSO ASKS ABOUT TWO THINGS:
Q4tQ: Who would win in a fight: Ethereals or Brokers?
Well, (some of) the Ethereals are all about that Void life, so I have to give it to them.
---
XERIANNE WANTS TO KNOW IF IT'S TOO SOON™:
Q4tQ: So Wrath of Lich King (board game) based on Pandemic – yes, no, too soon or good grief another version of pandemic?
I've never actually played the original Pandemic board game, but I've heard good things about it. Even if it might sound weird to be interested in Pandemic during a pandemic, I also totally get wanting to play and feel like you have some sense of control over a global catastrophe (which we don't really get in real life).
So I guess I don't think it's too soon, but I also wouldn't fault anyone for not wanting to play until a little more time has passed.
---
MOVEWOW ASKS ABOUT COMMENDATIONS:
At the end of your run today, you forget to say thank you to your healer.
Q4tQ: What would you think about a rewards system that allowed a group of random players to cast a for vote for someone if they fulfilled their role extremely well?
I think a commendations system is great, but I don't think it needs to be tied to rewards. Just about anything that invites positivity — especially altruistically — is a good thing, if you ask me.
---
RED (AND OTHERS) ASK ABOUT THE STEAM DECK:
Q4Mitch: do you think the Steam Deck will succeed, or will it crash and burn?
My guess is it will have a very intense fanbase at launch. After that, it'll either fall off entirely because Valve stops supporting it, or it'll take a round or two of "Steam Deck Pro/Steam Deck Slim" models before it really feels right for mass-market consumption. The current model looks bulky, heavy, and all-around not comfortable to really use.
Don't get me wrong — I'm excited that Nintendo might have competition that forces innovation. But Steam doesn't have the greatest track record when it comes to stuff like this.
---
ARTHONOS WANTS MOOOOORE:
Is it sad that in the absence of any Animal Crossing New Horizons update, I'm starting to feel envious of Animal Crossing Pocket Camp's new content every 4 weeks schedule, even though to unlock the coolest items you need to resort to the "99¢ special even bundle" in the cash shop?
Of course it's not sad! I mean, it's sad that there's not really new content for New Horizons. But it's not sad to want a game you like to stay fun and innovative, especially when there are a lot of things from previous entries that could be so cool in New Horizons.
---
KALCHEUS, I HAVE SOME BAD NEWS FOR YOU:
Q4tQ Are you enjoying Korthia?
I haven't really been playing WoW much lately. I hopped in to do LFR the other morning, and I got partway through Korthia content a day or two after 9.1 launched, but I just haven't had much time to really focus on the game. And frankly, my desire to do so is a bit more diminished than normal at this particular moment.
---
ENO CLOSES US OUT WITH A THREEFER:
If you went to a Renaissance fair would you dress in the most sinister way possible?
What is the Jailer's next move?
Chai latte or hot chocolate?
It might depend on the group I'm with. If we could coordinate, I'd be all in on what looked the most badass. If we're not coordinating… honestly, I'll go with whatever outfit fits the occasion and isn't going to make me sweat so much that you could make a clone of me from the sweat. Two years ago, I went as a plague doctor. For several reasons, I think that's off my list for next time. Other than that, though, I'm down for sinister, fun, whatever!
I don't know if it actually will happen, but I hope that he's trying to rewrite reality in a way that gives us an excuse to rebuild Azeroth. Even if that doesn't happen, I think there's a chance he's after Azeroth's World Soul. No matter what, he has big plans.
Pumpkin Spice Latte with an extra shot of espresso and a dash of chai flavor, preferably on a nice fall day.
That's The Queue for today! Be good to each other, and also be sure to leave lots of questions.