The Queue: Three years!!!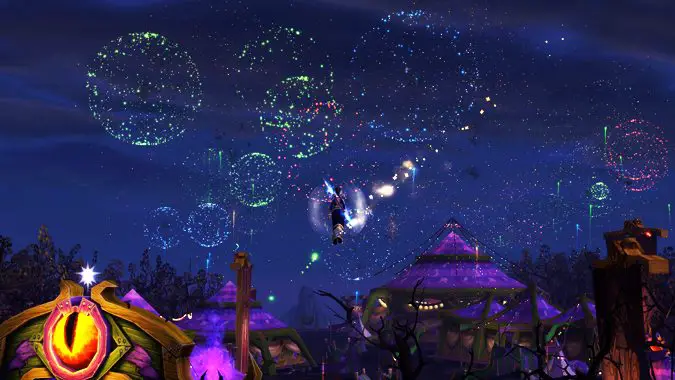 It's my three-year anniversary of writing for Blizzard Watch!!! Well, it was on Saturday, but we'll not get that up in arms over being a day or two late. My first article was this piece about how Blizzard translated Daughter of the Sea into other languages for the different regions — which immediately sent me down a spiral of finding all the different covers I could of it on Youtube. It's been a shanty-filled weekend, to say the least.
I'm still so thankful to all of the people involved in the decision to hire me for getting me the job. Considering that before I got the offer from Blizzard Watch I'd basically never written professionally before — I think it's been going fairly well! I've written an uncountable number of words for the site, and have over 350 articles to my name! Here's to the next year!
While I try and figure out if I get a sword at five years, it's time for — the Queue.
---
BEWARE, BEWARE THE ENO OF THE SEA
You're starting a MMORPG where all the races are just different animal types. Which animal would you be and how would you customize it at the character creation window?
Bear. Bears for all the classes. If we need more than one faction the other one can be hyenas. Let the great bear on hyena conflict begin!
As for customization, there are so many different kinds of bear, just lemme choose between them. Let me be a Sunbear for a caster or Grizzly for a tank. Beyond that, there'd have to be a variety of tiny circus hats to make my bear extra fancy. Oh if only there were tiny hats for my bear form in Warcraft.
---
KALCHEUS'S WORDS CARRIED UPON THE OCEAN BREEZE
Q4tQ Do you feel the "drab" gromits are unfairly named? I find them to be a pleasant shade of gold, personally.
I think they're pretty accurately named when compared with everything else in Korthia. They don't have the neon-colored shards like the bear things or the flying things, and they aren't the bright blueish-white of the devourers. The only thing that they're really brighter than is the Mawsworn, and those are a pretty recent addition to the Korthian biome.
---
AS JAXDADDY SANK BENEATH THE TIDE
QftQ: How big a role does having a photo mode play in your enjoyment of game? What games offer fun photo modes? The top of my list is No Man's Sky and, although it's not a true photo mode, Final Fantasy XV; Prompto's photos are just as delightful as Ignis's cooking. (Although I have a blast with WoW screenshots).
I really like taking screenshots in Warcraft, but I also do that a lot more now that I use some of them for articles that I'm writing. Otherwise, I almost never wind up taking advantage of the photo mode in games. I love that they exist because anything that makes it easier to share things we love about games is an A+ in my books.
The time I used photo mode was Borderlands 3 because it was easier to look at what other people were seeing when looking at my character, and I'm always curious in an FPS how other people are seeing me. It's important to look fabulous while you rampage your way around the galaxy.
---
THOSE BLOOD SOAKED SHORES OF KALIMDOR, WHERE BENDOVER FOUGHT AND DIED
QftQ: What would be some nice QoL things they could put into the game now, without having to restructure anything big?
I think an easy win for Blizzard would be to just remove most Race/Class restrictions. Other than Druids and Demon Hunters (which require a good amount of new art assets to be created), every other combo is technically doable right now. With Exile's Reach, you don't really need any other explanation for why and how new people have adopted new Classes.
They could fully open up transmog for everyone to transmog any kind of armor. We already have tanks who are wearing short shorts, using tiny shields and itty bitty maces, what's wrong with a tank in Mage cloth? Or a Priest in full Juggernaut plate? Imagine how much that would send people back into old content to unlock all of that extra transmog.
The other big quality of life thing that I'd love is if they let Mythic raid size flex — just a tiny bit. Extend the range from 18-22 rather than 20 on the dot. Leave all mechanics the same, just tweak damage up or down 5% per missing/added player. Sure there would probably be guilds out there who math out the "right" number of people per encounter, but the freedom it would give for the guilds who have a couple of absences that evening would be huge.
---
THE ADMIRAL FELL AT THERAMORE BECAUSE LEONA LEFT HIS SIDE
QFQ: dogs or cats? you have to choose one.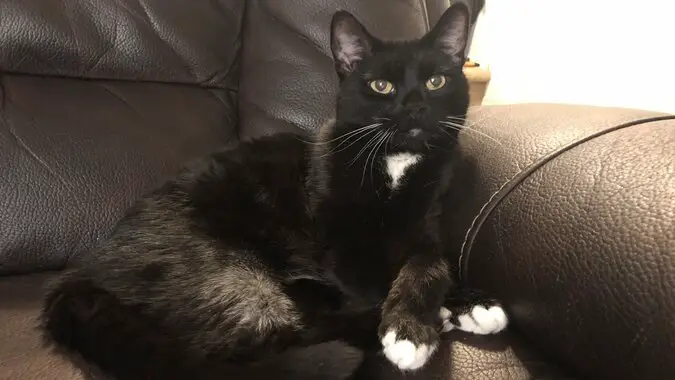 ---
ALWAYS THE PRIDE OF OUR NATION'S EYES, HOW COULD BOVEN WHITEHOOF GO ASTRAY
TFW a rare is up and you're not quite sure you can solo it:
I can solo every rare! So it's never a question for me, it may take me ten minutes to do the 930k that some of the Korthia rares have, but I can do it. But since I don't want to spend ten minutes killing rares while I'm trying to get my dailies done I'm always hoping that more people will come along to help me kill it. Thankfully they've added the in-game pin thing so I can always announce when I'm fighting something and give a location for the people who haven't memorized each of the rares and their locations.
I'll also list whatever I'm fighting in the pre-made finder because bears are naturally lazy and man, I just want a Hunter or a Warlock to show up with one of their pets to tank it for me.
---
WHEN SHE DID FLEE ACROSS THE OCEAN DEEP, THE DISHSOAP FOLLOWED WEST
Q for the Queue:
what's the current preferred rare/drop add-on for new content especially? Is handy notes still good? Something with map locations and notes on what drops would be cool.
Am super casual now and very out of the loop but still like to prioritize mounts and such when I do play
I've been using Rarescanner since I don't even know how long. It'll go off in Korthia for things like the Mawshrooms and the Nests in addition to the regular rares out and about. It also has some instructions on how to get some of the trickier rares and treasures, so no having to go to an outside site and try and figure out what to search for when you're just trying to find a secret chest in Revendreth.
Today's Anna Earworm™: Daughter of the Sea
Have a great week everyone! Anna is back tomorrow so be sure to tell her that you missed her terribly these last couple of weeks, and leave a question or two!!