The Q: John de Lancie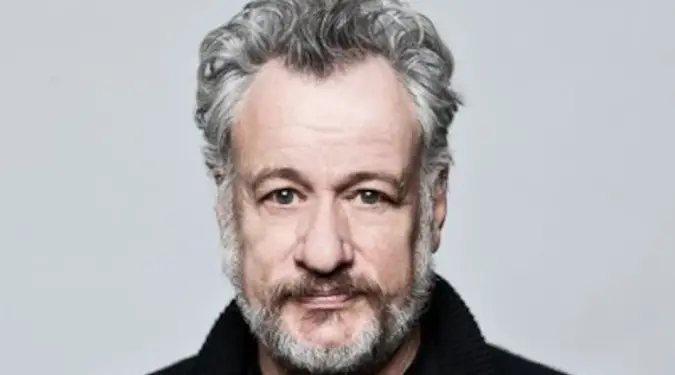 Not to be mistaken for a ridiculous conspiracy theory promoting lunatic fringe movement.
This is the Q. It's not safe out here. It's wondrous, with treasures to satiate desires both subtle and gross. But it's not for the timid.
Let's look at some questions.
Y'all spent a lot of time talking about Jennifer Walters. What's she up to?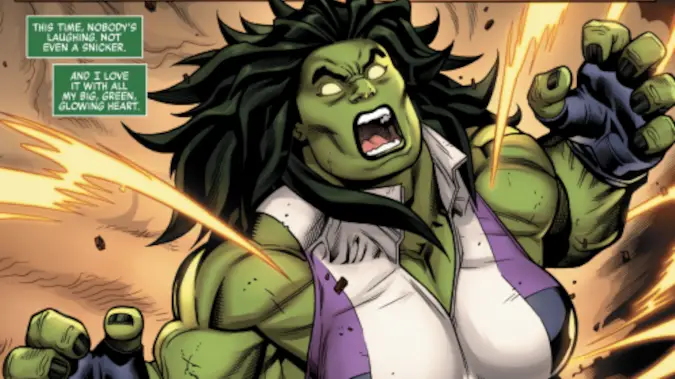 Okay, she's a bit angrier than before, but surely she's still the same green giantess we all knew, right?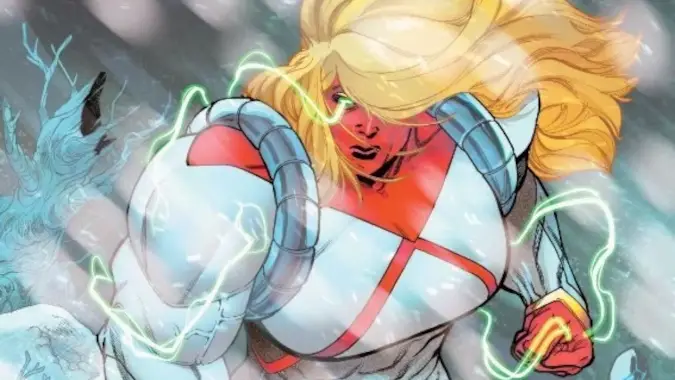 Oh. Well, that's new.
---
MOVEWOW
The last two days I've been coming to BW and can't find the Queue. Have they discontinued it?
Just shortened it down to the essential letter. Why did we ever use those other four, they don't even change the pronunciation?
---
JAXDADDY
QtfQ: Should Cataclysm remain the default WoW setting? It's quite obvious they could phase in a Classic Wow for the first 10 levels. I get so tired of things being "f****d-up* And, I don't want to see the spinning real-estate in Westfall or Darkshore ever again.
Is it the default WoW setting? As far as I understood it, the current default for a new player is Exile's Reach, followed by Battle for Azeroth for levels 10 to 50. If I've misunderstood that I apologize, but that's how it worked for me. Just now I rolled an Orc Warrior at level 1 and got Exile's Reach offered to me as an option, so I'm pretty sure that system is still in place. You can choose to run the Cataclysm content if you want to, but you default to BFA now.
---
KALCHEUS
Q4tQ Do you try to get two Tormenters events done during the same attack?
Right now I'm trying to get my Orc up to level 60. She's at level 41 right now.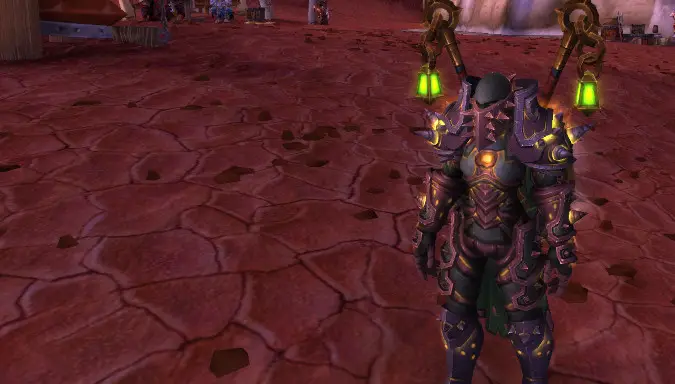 I'm liking the Iron Man Onslaught redesign from Legion for her. Once I get her to 60 and start playing her in endgame I'll be much more interested in catch-up mechanics and crafting legendaries, so I'll probably do Tormentors then.
---
YANA_WHO
I don't know if this has already been brought up, but what if we had armor slots that are purley cosmetic? Like, a slot on our belt for a dagger/book/small pouch, or a slot on out back for a backpack or quiver?
It would be cool and I would like it if they did that.
---
RED
Q4TQ: let's say a new WoW novel has been announced. It's gonna be called "Illidan and Gul'dan: A Tale of Two Dans."
What's the plot like?
It's just 600 pages of cat memes, based on my experience with the Dan I know.
---
VALENCEMAGI
Q4tQ: if there was a Tauren-form Ysera, how not okay would it be to tip her while she dreams? Would that donk the Emerald Dream? Discus.
Okay, that's the Q for today. Remember, the Trial never ends.