This week's cute animal video collection is for the birds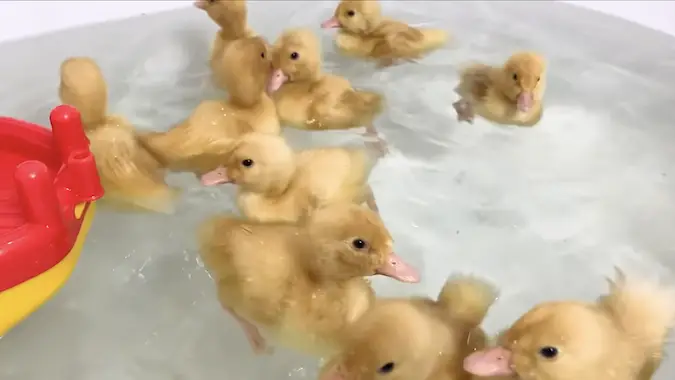 Let your weekend take wing, my friends! We're here this Friday with birds of many breeds to entertain you. Got a feathered friend you're not seeing? Let us know in the comments! We'll have more adorable flocks to amuse you in future weeks.
Make way for ducklings
The gang's all here, squeaking and squeaky clean.
Holy leaping penguins, Batman!
Both cute and scientific. Doesn't get any better than that!
The only thing cuter than swimming penguins? Baby swimming penguins
The Shedd Aquarium captured these adorable penguin chicks going aquatic for the first time.
Baby flamingoes are also delightfully cute
I struggle to stand on one foot for long as well, my dude. Keep trying! You'll get there!
Gesundheit
Owls: cute, wise, and prone to sneezing in the cold. So relatable!
…then destroy
Always destroy space invaders of any size. It's just the right thing to do.