Long ears, twitchy noses, and produce a-plenty: End your week with adorable bunny videos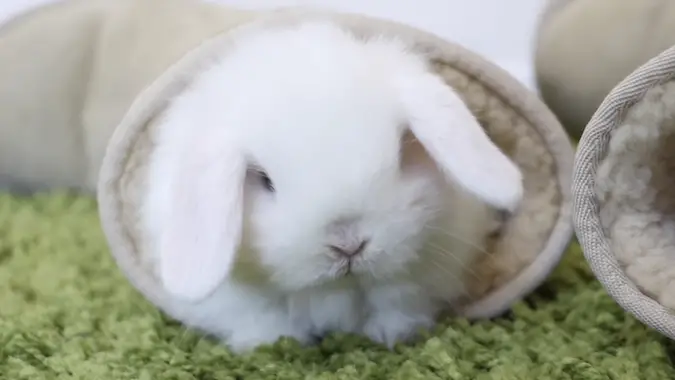 Something about bunnies makes me nostalgic for my youth. Maybe it's the memories of giggling over their cartoon selves in Winnie the Pooh and Looney Tunes. Maybe it's the many, many times I was ordered to chase the actual animals away from our backyard flowerbeds. In any case, here's a collection of some real (and real adorable) rabbits for your weekend cuteness enjoyment. Hop to it!
Let's start big
The name doesn't lie: Flemish giant rabbits weigh an average of 15 pounds.
Gotta look fierce and fabulous
Apparently rabbits also really like fleecy boots. Can't say I blame them.
That's no rabbit…
…that's an oversized cotton ball. Or possibly a cloud. There's no way there's a rabbit under all that fluff. Not possible.
Carrots are played out. Celery is where it's at.
Munch munch munch. Munch! Munch munch, munch munch munch; munch munch.
Just kidding, we still love carrots
Pretty sure it's required to have a carrot appear in any bunny-related discussion. I don't make the rules. I just follow them.