The Queue: Twenty Twenty-Queue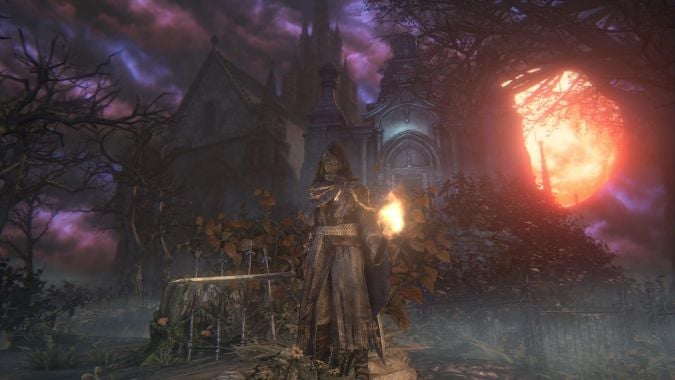 Even though I definitely planned this, it's cool to wind up with two end-of-the-year Queues in a row. There's a small bit of irony here, given my first answer to last year's EOY Queue, but hey. Also, yes, once again, I am writing this with like 30 minutes before it goes live.
So, one final time for 2021… let's Queue this.
---
ARTHONOS PREDICTED MY OBVIOUS ARTICLE IDEA:
Q4tQ: As the year is almost over: what was your favorite game from 2021? Which 2021 game ended up being your least favorite? Finally, and it doesn't have to be a game from 2021, what game would you most recommend people try to start 2022 off right?
Okay, well, given I have a GOTY article from the staff going out later today, I'm not going to fully answer this (<3). BUT! The last part of your question is a nice twist on this one so…
Sekiro ended up being my least favorite game I played this year. No, it's not a 2021 title, but I went in expecting Soulsborne and got FromSoftware. It was definitely a Hidetaka Miyazaki title, but not one that felt in line with Soulsborne titles. Adjacent to? Absolutely! And it did somewhat grow on me by the end, too. It was just much different than I expected and seemed frustratingly difficult at times — which is saying something considering I played it after plowing through all the other Soulsborne games.
To start 2022 off right? It Takes Two. If not, find a game that brings you nostalgic joy, play it, and remember the good times.
---
PROFESSOR THOMAS STRANGE AND YARMET BOTH WANT TO KNOW ABOUT FUTURE CONTENT:
Professor Thomas Strange: Q4tQ: In what quarter of 2022 do you think we'll get an expansion announcement? My head thinks Q1, but my heart says Q2.
Yarmet: Last night and this morning I got the last two mounts from Shadowlands that I have both the skillset and patience to pursue. So . . . any thoughts on when 9.2 will go live?
Expansion announcement in Q1/February, with 9.2 in March/April, and the next expansion releasing in early November. Things obviously may change if even more horrible news and worldwide pandemics get in the way, but that's my current prediction.
---
ACE WANTS TO CHANGE ONE THING:
QTQ: let's say you had the WoW Equivalent of the TARDIS (come on, the Doctor's been EVERYWHERE) what is one event you'd change?
I know the happy answer is the burning of teldrassil. But personally? i'd prevent the death of Varian Wrynn
It's cheating a little, but the first thing that came to my mind is a bit of a two-parter: Go back to when we were first entering Draenor and maybe don't let Gul'dan free. That shouldn't have been something we — and especially Khadgar — brushed off so readily. Or at least we could've had a plan in place to prevent Gul'dan from h*cking off to go be evil two seconds after we let him free.
And while I'm there, I would absolutely make sure Yrel comes back to Azeroth with us somehow.
---
JAXDADDY GOT TO BE IN 2021'S EOY QUEUE A LOT, SO WHY NOT THIS ONE?
Another QftQ: What is your favorite sandwich that you've never eaten? Just by reading about 'em.
Crap, I read "ever" and not "never" and now my perfect answer is for naught.
So uhh.. my favorite sandwich ever is Swiss cheese, onions, cucumber, scallion cream cheese, tomato, carrots, & organic sunflower sprouts on pumpernickel.
I don't have a great answer for your actual question.
---
SEE, JAXDADDY GOT ANOTHER ONE IN:
QftQ: When you read fiction are you an undergrad or are you a tourist? I.e., when you talk about fiction, do you analyze it or do recount it as a travelogue?
It kind of depends on the perspective the story's being told in, but I usually just kind of read and do everything in my power not to think about how I'm reading. If I do that, I suddenly start to hear myself think much more actively and everything becomes this feeling of "reading a story to myself" rather than just immersing myself in a story.
So probably closer to the latter?
---
CORY WANTS TO CLOSE OUT THE YEAR WITH A QUESTION ABOUT THE OLD GODS:
Q4tQ: Which Old God would each Queue writer have as their patron? What would they do with their brand new Old God powers?
For sake of simplicity, I'm limiting to only our current, regular Queue writers. Also, only using each Old God once:
Cory: C'Thun because Cory is he's the first Queue of the week and an all-around cool person. He'd use the powers to subtly mess with others in small ways. Never outright mean, but just things like occasionally whispering, "Did you really remember to set the slow cooker timer before you left?" or "SomeBODY once told me…"
Anna: G'huun, because she's secretly a giant troll at heart. She'd use the powers to help manage her indie game backlog.
Rossi: No Old God, because they'd definitely not be keen on the idea of allying with the Old Gods.
Me: Yogg-Saron because 💜 Yogg forever. I'd use it to start a group of like-minded, definitely-not-cult-y individuals who follow the same goal and love Yogg and will do what Yogg says praise Yogg.
Liz: N'Zoth, and she'd use the powers to spread messages of positivity and social change across social media.
Aaaaaand that's our final Queue for 2021! It's been… a year. I hope that no matter what this year brought for you, though, next year is better.
Thanks for sticking with us for another rotation around the sun — y'all are excellent <3