Saddle up for a good weekend by watching horses be cute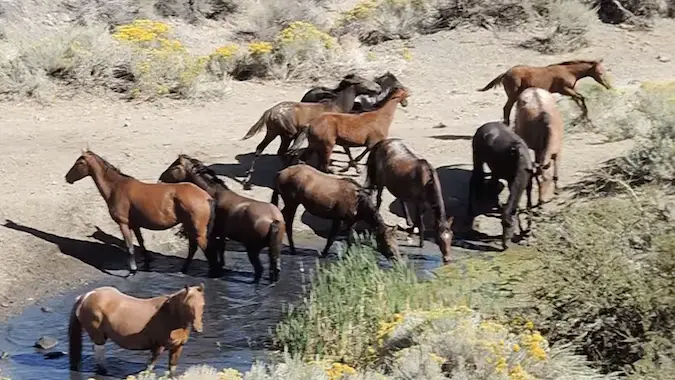 Horses come in all shapes and sizes, but all of those shapes and sizes are pretty delightful. Whether it's a full-grown stallion or a bitsy miniature pony, it's hard not to smile when watching a video of equine cuteness. So why not take a look? I've done the hard part for you: finding videos of real live horses and not a) clips from My Little Pony, or b) spoofs of My Little Pony. While we at Cuteness HQ are firm believers that Friendship is Magic, we prefer not to risk copyright infringement. Besides, looking at adorable animals is pretty darn magical too.
Giddyup!
Look at that little guy go.
Shaky horse!
Can confirm, sometimes standing is really challenging.
A herd in the wild
Ah, to feel the desert breeze in your mane.
Dog and pony show, part one
I never knew that French bulldogs and miniature horses would make such a perfect duo.
Dog and pony show, part two
More skepticism happening in this pair, but the cuteness is undeniable.