The Queue: Zug Zug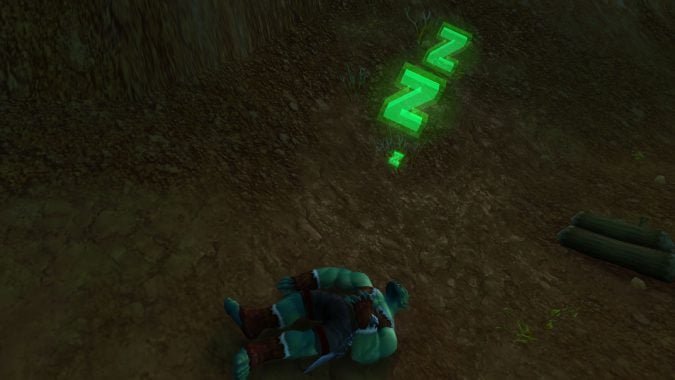 I hope that nobody throws a boot at this poor Peon. Everyone deserves to have a nice nap! Man, what a way to make a living.
Speaking of naps…
While I try and find a good comfy spot to snooze, it's time for — The Queue!
---
JALAMENOS THE ASCENDED TUMBLES OUT OF BED AND STUMBLES TO THE KITCHEN
Q4tQ: Are dragons lizards?
Or are they more closely related to ducks?
Dragons are definitely lizard-like.
However, I'd guess that since we haven't seen ducks until now in Warcraft that they're probably an evolutionary offshoot of dragons. Similar to how dinosaurs wound up turning into modern-day birds in real life. 10,000 years is a long time for magical isles to sit unattended, it's possible that some dragon eggs were missed and those descendants turned into some cute feathery ducks through time shenanigans.
---
ALANNAH POURS THEMSELVES A CUP OF AMBITION
QTQ: i know Dragonflight was just announced and all and this is pure speculation but where do you go after this? back to outerspace?
Outer space does feel like a likely option. There are lots of planets out there that the Old Gods could be menacing, and/or whatever other big baddies might exist in the Warcraft universe. We don't even have to go that far, maybe we could do an Elune-focused expansion and just take a quick jaunt up to the moon in our Draenei star vessel.
I do also like the idea of a hollow Azeroth situation, where there's a sinkhole that opens up into a primordial Azeroth that got locked away during the big continental shuffle. Who knows what fantasy physics when combined with plate tectonics could accomplish?
---
ROXXII THE BELOVED IS ENOUGH TO DRIVE YOU CRAZY IF YOU LET THEM
Q4TQ: When someone mentions "mother" in Zereth Mortis general chat what do you think of first? Mine is Danzig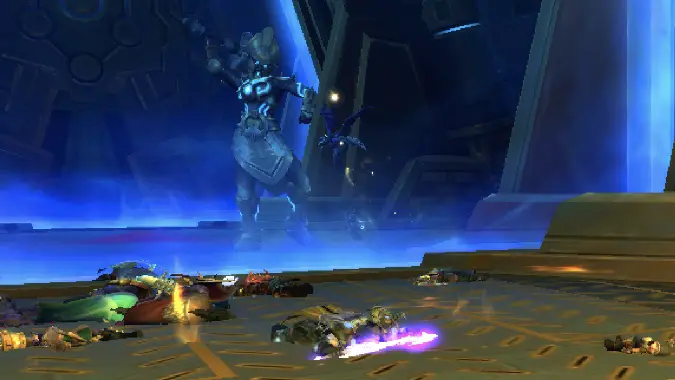 ---
MUSEDMOOSE WANTS TO MOVE AHEAD BUT THE BOSS WON'T SEEM TO LET THEM
Q4tQ: of the new race/class combos recently announced, which one do you most want to play?
I'm thinking Draenei rogue. I've had trouble playing more than one rogue since Outlaw is the only spec I've liked, but with the new talent system coming in Dragonflight, this seems like a good time to give the others a shot. Plus, there are some leather transmogs that look really cool on Draenei.
I really want an Orc Priest. I just love making the big buff Orcs into cloth casters though. My second favorite Mage is also an Orc and he looks like he spent nights at the Mage Academy lifting weights in between figuring out how to cast Slowfall. Plus, think of how many calories he'd have to burn with all that decadent Mage food being conjured all over the place!
---
I SWEAR SOMETIMES MISTAH JAY IS OUT TO GET ME!
Q4tQ: Should Barbershop Shop stuff be spec bound?
Yes.
I've always liked being able to differentiate between my specs with a quick visual glance. Which used to be really easy as Druid! As soon as I went into Cat or Bear form I knew instantly what spec I was. Now all of my different forms are the same across everything! I have to look at my bars like some sort of animal!
I suppose for non-Druids it could be nice to be able to change to a more scarred appearance, or change up tattoos and markings for tank and non-tank specs. I assume that even the best tanks are occasionally taking some claws to the face that might leave a mark.
Today's Anna Earworm™: 9-5
Leave Anna lots of questions for tomorrow and don't forget to have a great week everyone!