Start your weekend on the right paw with some very good guinea pigs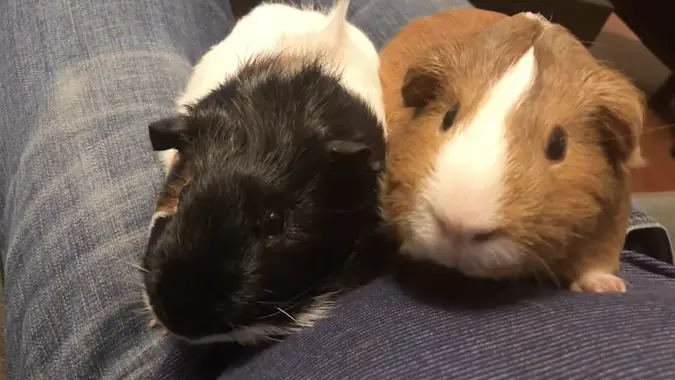 Cuteness HQ is pleased to present, for your Friday viewing pleasure, some clips of one of the world's most charming rodents. Whether they're popcorning around or chasing each other or just lazing around, guinea pigs are darling little fuzzy-faces. So what better way to begin your weekend than enjoying some videos of these sweeties.
Hammocks anyone?
May we all feel as relaxed as this guinea pig this weekend.
Bounce bounce!
What a jumpy little cutie-face.
Boop boop!
Most boop-able nose? Yes, yes it is.
Zip zip!
They do say that having an accountability buddy is the best way to stick with an exercise regime.
Squeak squeak!
Double the wheeking, double the amusement.
Seriously, so much squeaking.
This one's also sporting the single best hairstyle I've ever seen on one of these critters.