Captain Blackheart's Treasure Tavern Brawl is back in Hearthstone this week — and it's as frustrating as ever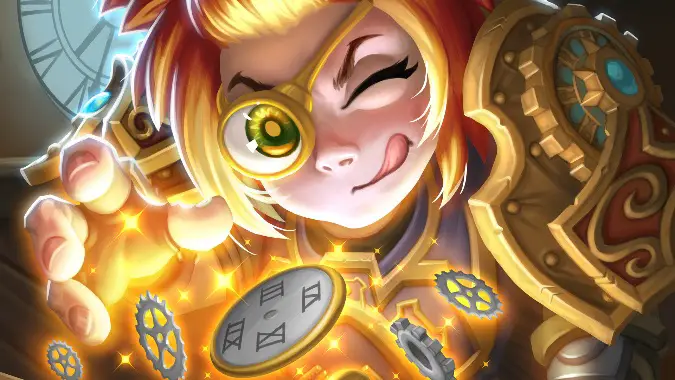 This Hearthstone Tavern Brawl is a lie, because Captain Blackheart has no treasure, just a mountain of pirate minions — and not even good pirate minions. Frankly, I wonder how this pirate managed to get such a fearsome name as "Blackheart" with the lousy lot of minions they've rounded up for you.
This is another RNG-heavy Brawl, which can be frustrating. You might wind up with the cards you want and win your very first game or you might be queuing up for an hour trying to get a good hand. But instead of wallowing the misery of RNG Brawls, let's jump straight into the details — and how to (hopefully) win your free pack for the week.
Tavern Brawl basics
Name: Captain Blackheart's Treasure
Description: The Captain left treasure for EVERYONE, but mostly for you! Each turn, open a chest of three random cards and choose one to put in your hand!
Fun level: 3/10
Difficulty: 5/10
Replayability: 7/10
Format: Wild
Type: PVP
Deck: Provided
Rewards: 1 standard pack
You can pick any class to Brawl with, but every class has the same deck: 30 2-mana 2/3 Pirates. Every turn you get to Discover a card and add it to your hand, which sort of lets you customize your deck as you go. The Discovery mechanic makes the Brawl wholly reliant on RNG, which can be frustrating. You could get great cards or you could get terrible cards — and either way, you're unlikely to get cards with any synergy.
But it all comes down to the luck of the draw for this Brawl, and getting luck on your side can make it time-consuming to get a win on this one.
How to win Captain Blackheart's Brawl
There isn't much strategy to this Brawl — it's only difficult to win because it's so random. However, there are a few tips that can help you out:
Play aggressively. Hit your opponent as hard as you can as fast as you can — the longer these matches draw out, the more likely your opponent is to be able to pull out powerful cards that you may not have an answer to.
Pick the right class. There isn't a hard and fast rule on what the "right" hero is for this Brawl, but some definitely seem to have better card discovery buckets than others. Demon Hunters have a strong lineup of aggressive abilities, Mages have good AOE for board control, and both Warriors and Rogues have some synergy with Pirates (and Brawl is a strong board clear for Warriors).
Play on the curve. Ideally, you want to get a strong card — or at least a card — out every turn. Try to pick discover cards that you can play soon so you can keep threats on the board. Because you don't know which card you'll get next, you can't wait in hope for the right card to show up — so just keep throwing down the best cards you have every turn.
But no matter how you play, you'll probably have to play for a while before you get anywhere, so grab a snack and settle in for the long haul to earn your pack this week.
Originally published 6/10/2020, updated 8/04/2022