WoW
Aug 15, 2022 10:00 am CT
The downtime for patch 9.2.7 will automatically cancel all auctions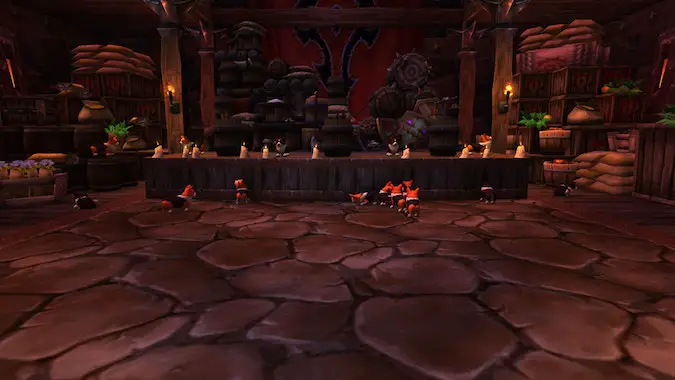 Patch 9.2.7 arrives in World of Warcraft this week, and with it comes some changes to the auction house, including the introduction of cross-realm commodities. To make sure the auction house is ready to handle this additional functionality, NA servers are planning an eight-hour downtime on Tuesday — but more importantly all open auctions will be cancelled at the start of downtime for all regions.
While auctions being cancelled on rollover isn't the most exciting news regarding the auction house — that's a toss up between the cross-realm commodities and the return of the mobile auction house — this is something players should note, a fact that the development team seems to understand because they've sent out multiple alerts about it.
While you're not in risk of losing the items being auctioned off, if you're someone who frequently lists a lot of items on the auction house you stand to lose money on the unsold transactions. As longtime users of the auction house know, cancelled auctions lose their deposit just like unsold auctions do. Auctions that are scheduled for 48 hours have the most to lose, as their listing fee is twice as high as 24 hour auctions and four times as high as 12 hour auctions — with the exception of some commodities that list at 1 silver regardless.
Normally an abnormally long eight-hour maintenance would be a sufficient deterrent against listing auctions, so many players would likely have held off listing items until after the downtime ended anyway. Of course if you already have auctions up that won't be ending before the downtime starts, you might as well leave them up in the hopes they'll sell just under the wire. Otherwise look for the items from these cancelled auctions in your mailbox when you login after the patch 9.2.7 downtime ends.