The Queue: Wake me up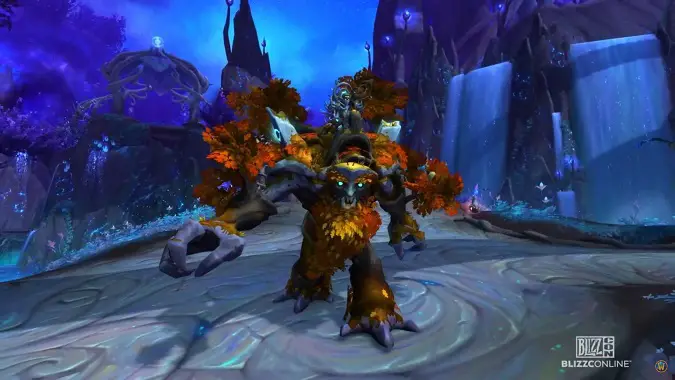 It's officially September, which means I have the honor of writing The Queue on the perfect day for a meme/triple earworm combo. Will you wake me up inside? Before you go-go? Or when September ends? That's my Q4TQ today — now it's time for yours.
Let's go!
---
BRAINSTRAIN FEARS THE WORST:
Q4TQ: Will Blizzard sell Dragon Riding skins in the Cash Shop at some point during the expansion?
Hmm. My money is largely on no, with a small side of "they might anyway but it would be a bad move." I can see it more likely to happen the longer the expansion goes on, but honestly, unless Dragonriding becomes a thing in other areas, it wouldn't even be on the same level as a Store mount, which can be used anywhere mounts are permitted.
---
BRIANNA HIT 60 RECENTLY — CONGRATS! :D
Q4TQ: I'm a new player. i said the other day that I justh it 60. i just finished up the main storylines, not side quests though, i'll go back and do those, but what convenant should I pick? I'm a night elf hunter if that helps
Other have mentioned, but technically, I think Night Fae may be best? At this point, though, go with the one you're most interested in! I'm not sure what your playtime is like, but with the expansion (somewhat) imminent, if there's a particular story you want to witness, I'd say go there. (Necrolords and Revendreth are my top two picks, purely based on Coolness Factor™).
---
MISTAH JAY [NOT A REAL MOD] STUMPS ME:
Q4tQ: Will Obsidian (or Obsidium, whatever) make a return, considering how it's made?
I uh.. remind me how it's made? I don't actually have an answer to this, but if it's one of those small details that brings lore together in a nice way, I'd love it!
---
YOUR BUDDY BILL IS ALSO MY BUDDY BILL:
Does the level 70 character boost with Classic Era Wrath max out professions?
It does not, unfortunately. At one point, boosting did also boost professions but I don't think it's been that way in Classic.
---
MUSEDMOOSE TAKES US TO THE VOID:
Obvious Q for the Mitch Queue: what do you think about the upcoming priest talent changes? I don't know the class well enough to tell how it's going to play out, but if there's a way to do shadow without voidform being central to it, I'm all for it.
Without actually testing and seeing the full tree, it's hard to say for certain, but I am absolutely interested in the non-Voidform builds. I really hope they're viable and not just the Void Entropy of Dragonflight. I'm a little worried the focus was TOO much on dungeons and AOE (which, the changes are awesome there) instead of single-target but only time will tell.
For now, I'm tentatively excited. They sound promising and I hope the good changes stick around until launch, but I'm also well aware how much can change between alpha/beta and live.
---
RED CAN'T FIND THE THINGS:
how the heck do you get recipes OR mats for the protoform synthesis stuff
You farm, and you farm, and you farm. And you hope you don't have to keep farming when the next patch comes out, but you know you probably will.
That's today's Queue! I hope you all have lovely weeks/weekends, and please leave lots of questions for tomorrow's writer. Please don't forget to wake me up.