Kick off the weekend right with some cute 24 karat puppers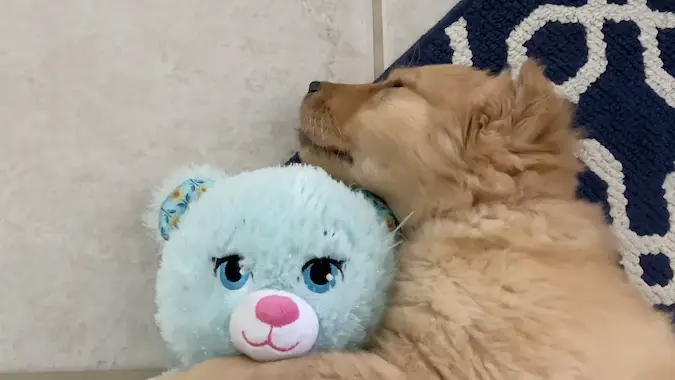 Go for the gold. A gold mine. Worth their weight in gold. We humans place a high value on the shiny metal. But let's be real, the best type of golden is a golden retriever. Don't believe me? Watch on and be convinced.
A snuggly siesta
This is a strong contender for the cutest nap of all time.
Winter is coming
Any season is a good time for playtime.
Mysteries…of the universe!
Squeak?
Yet more mysteries
Why is it so cold?
Water isn't for digging, honey
Also I need to get myself a light-up rubber ducky or five.